Temperatures around the country are breaking records daily and it's technically not even summer yet. You need your air conditioner working flawlessly right now, and once summer officially arrives, you're going to need it even more.
Unfortunately, our HVAC systems don't care what season it is or when we need them the most, and as such, AC units can often breakdown at the worst times. That could be the case for you if your AC is not properly cooling your home as we enter the summer. If you're in this position, there's no time to waste, because the weather is just going to get hotter. You must figure out the reason your AC is not cooling your home and get it repaired as soon as possible.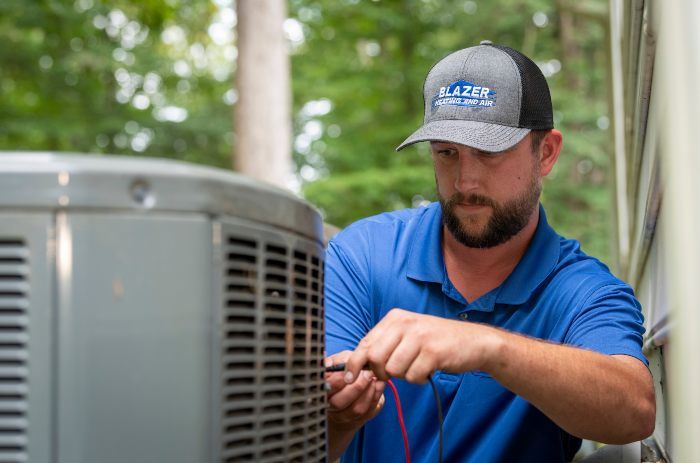 7 Common Reasons Your AC Is Not Cooling Your House
There are several things that could be preventing your air conditioner from keeping your home cool. The following are seven of the most common reasons your AC may not be able to cool your home:
Thermostat Issues – As simple as this sounds, your issue may be that the thermostat is set incorrectly. Make sure that your thermostat is set to "cool" and not set to "heat" or "fan." You should also make sure that it's set to the proper temperature. In addition, make sure that your thermostat is reading the correct temperature. If not, it won't be able to properly cool your home. If your thermostat requires batteries, make sure that you put fresh batteries in it.
Dirty Air Filters – Even if you have a high quality AC unit, if your air filters are dirty, your AC system can still struggle to keep your home cool. Dirty air filters limit airflow, which prevents your AC system from running efficiently and effectively cooling your house. Installing clean air filters can solve this problem.
Refrigerant Low or Leaking – Refrigerant is a chemical that your AC unit uses to keep your home's indoor temperatures cool. If your refrigerant is low, or you have a refrigerant leak, your AC is going to have trouble cooling your house. Regular AC maintenance can help ensure that your AC's refrigerant stays full and make sure that any refrigerant leaks are discovered and repaired as soon as possible.
Duct Leaks – If your ductwork has a leak, or multiple leaks, that could be the reason that your AC system can't cool your home. Duct leaks often result in the cold air from your AC unit leaking from your ducts instead of cooling your house. Having your ducts checked for leaks and having any leaks in your ductwork repaired can help get your AC system back on track.
Damaged Compressor – In some cases, your outdoor compressor can become clogged. This can happen if there is debris on it, such as leaves, or if there are items around the compressor, like tall grass or shrubbery. Anything that limits an AC compressor's access to air is a problem because it can limit airflow throughout your AC system, which can result in your AC not being able to cool your home. The problem can be solved by making sure your compressor is clear of debris and blockages. A bigger problem is if your compressor is damaged. This could involve defective wiring, a broken start capacitor, or any number of other issues. Sometimes, these issues can be repaired. In other cases, you may be forced to replace the compressor before your AC unit can properly cool your home again.
Coil Problems – AC systems generally have indoor air handler coils and outdoor condenser coils. Indoor coils absorb heat from the air, so that it can be removed from your home. Outdoor coils absorb heat from your AC system and release it outdoors. If your indoor or outdoor coils become clogged, it prevents them from functioning properly, which leads to your AC unit not cooling your home as effectively or at all. If your indoor or outdoor coils become clogged, they will need to be cleaned or replaced. Your AC system also has an evaporator coil. A common issue with evaporator coils is freezing up. If your evaporator coils become frozen, it prevents them from working properly and helping your AC keep your home cool. One way to deal with this issue is to run your AC on the "fan" setting to give the coils time to thaw out. Once they thaw, you can set your AC to the "cool" setting and it should begin keeping your house cold again.
Undersized HVAC Unit – In some cases, your AC system could be too small to cool a home the size of your house. In other instances, your AC unit may just be too old to properly cool your home consistently. If your AC system is undersized or old, installing a new AC unit may be your best option for ensuring your home is kept cool.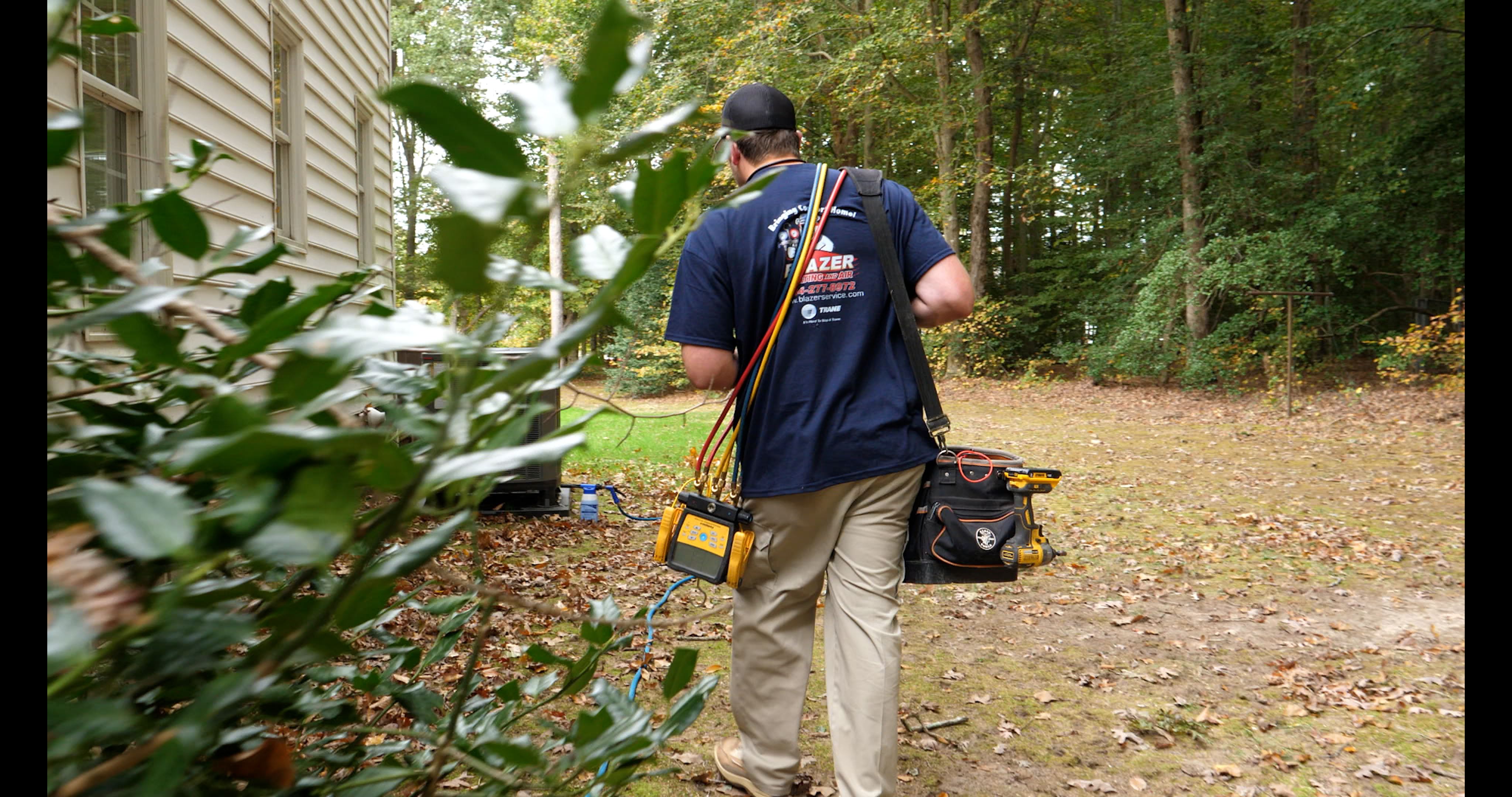 Is Your AC Not Cooling Your Home or Business? Our AC Experts Can Help!
Summer is upon us, and it is shaping up to be one of the hottest summers on record. Don't try to get through this summer with an underperforming HVAC system. If your AC isn't properly cooling your home or business, it's not just going to be uncomfortable, it can also be dangerous. Exposure to extreme heat can lead to severe injuries and death. That's why making sure your AC is prepared to keep your home or business cool all summer long should always be a top priority.
Blazer Heating, Air, and Plumbing understands the importance of helping homeowners and businesses solve their AC problems. It's about keeping your home or business comfortable and safe. Our experienced, licensed, and certified AC technicians can help you do that. Whatever issues are causing your air conditioner to fail to cool your home or business, we can figure out the problem and make the repairs necessary to ensure your AC can keep your home or business cool throughout this summer and those to come.
For more information about Blazer Heating, Air, and Plumbing, and how we've been helping residential and commercial customers in Richmond and its surrounding communities with their AC repair, maintenance, and installation needs since 1989, check out our reviews.
To discuss your AC problems with our HVAC experts, call us at (804) 277-2458 or contact us online. Our AC technicians are available 24/7 for emergencies. We offer discounts and financing options.