Since the spring, temperatures nationwide have been reaching record highs, and now that summer is in full swing, it has only gotten worse. Unfortunately, we may have to wait until deep into fall, or even the start of winter, before we see a major cool down. In the meantime, many of us are relying on our air conditioners more than ever to keep our homes and offices cool. As a result, our utility bills are skyrocketing, and, in some cases, our AC units are cracking under the pressure, leaving us without AC when we need it most.
Fortunately, there are ways to keep our homes and workplaces cool that don't involve maxing out our air conditioners. Keep reading and we'll provide you with a few tips for keeping cool without overusing your AC (or without using your AC at all).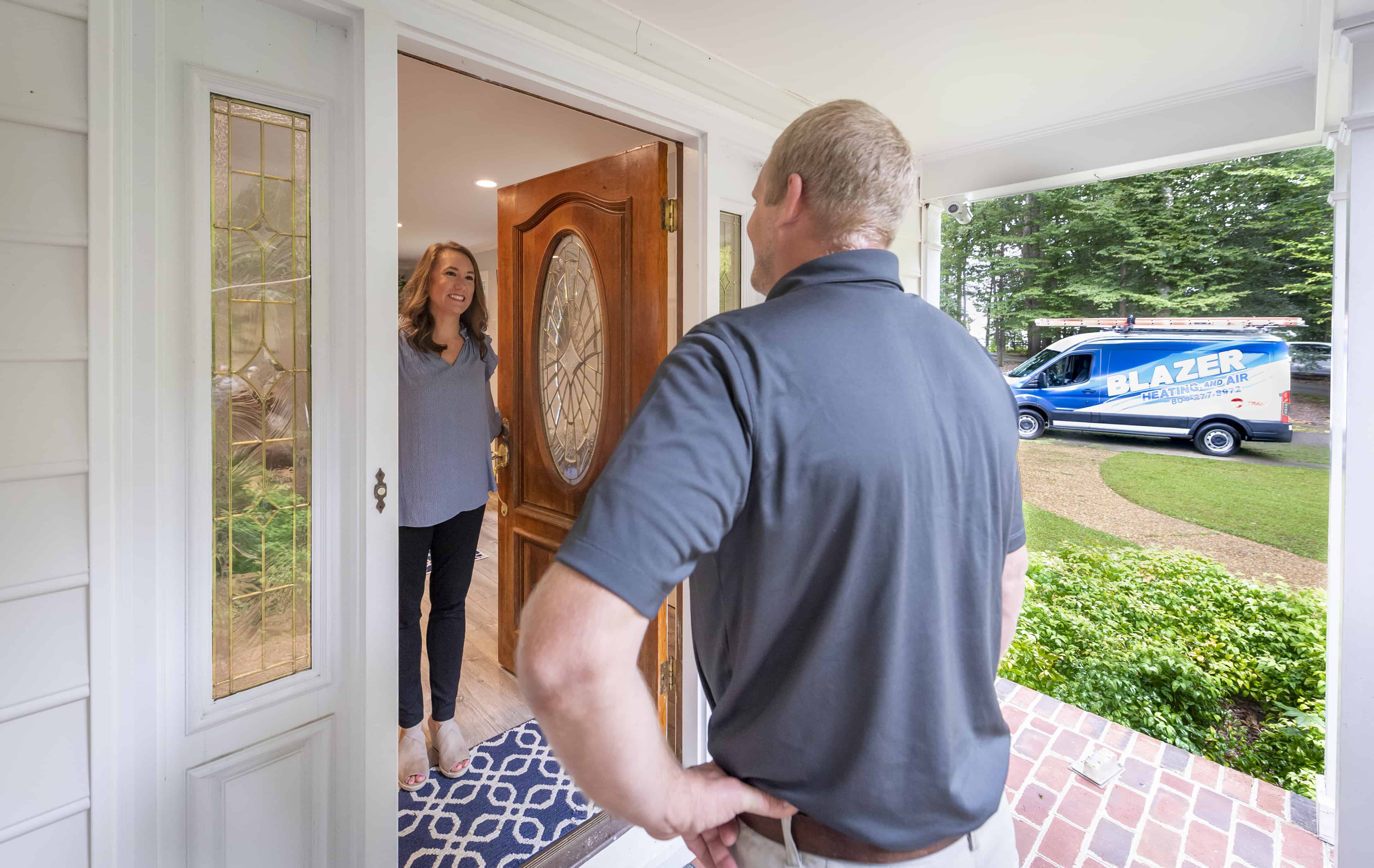 4 Tips for Keeping Your Home Cool without AC
There's a reason HVAC systems are so widely used. It's because they work and they're the most effective way to keep our homes and businesses cool. Still, just because air conditioners are the most effective way, doesn't mean they're the only effective way. The following are five tips for keeping your business or home cool without using your AC:
Blinds, Window Films, and Awnings – Blinds and blackout curtains can help keep your home or workplace cooler. As beautiful as sunlight can be as it shimmers through your windows, that same sunlight is raising the temperature of your home. Using curtains and blinds, as well as window films and awnings to prevent too much sunlight from entering your home, can help you keep your home's indoor temperature lower, which will allow you to rely much less on your air conditioner.
Check Your Insulation and Roofing – Insulation keeps heat from entering your home or business from outdoors. It also keeps the cool air inside your home from escaping outdoors. So, the better insulated your home or business is, the better the chances that you can keep your home cool without relying on your AC. Certain types of roofing can help keep your home cool as well. Roofing that can reflect heat and sunlight, such as reflective tiles and shingles, sheet covering, or roofing that involves reflective paint, can help prevent temperatures in your home or business from rising too high.
Use Fans and Ice – There are a wide variety of fans, including desk fans, floor fans, and ceiling fans. Fans are a wonderful way to help people in your home feel cooler. Fans create a windchill, which when it hits our skin, makes us feel cooler. While fans make us feel cooler, they generally don't actually make our homes cooler. However, if you place a bowl or pan of ice in front of a desk or floor fan, as the air from the fan is cooled by the ice, it can make the room a little cooler and help occupants in the room feel cooler.
Invest in a Portable AC Unit – A portable AC unit is a miniature air conditioner that you can move from room to room in your home or business. It is strong enough to cool down medium to small size rooms and doesn't use as much power as a residential or commercial AC unit. Portable AC units allow you to keep the rooms you're using cool without relying on your residential or commercial AC unit.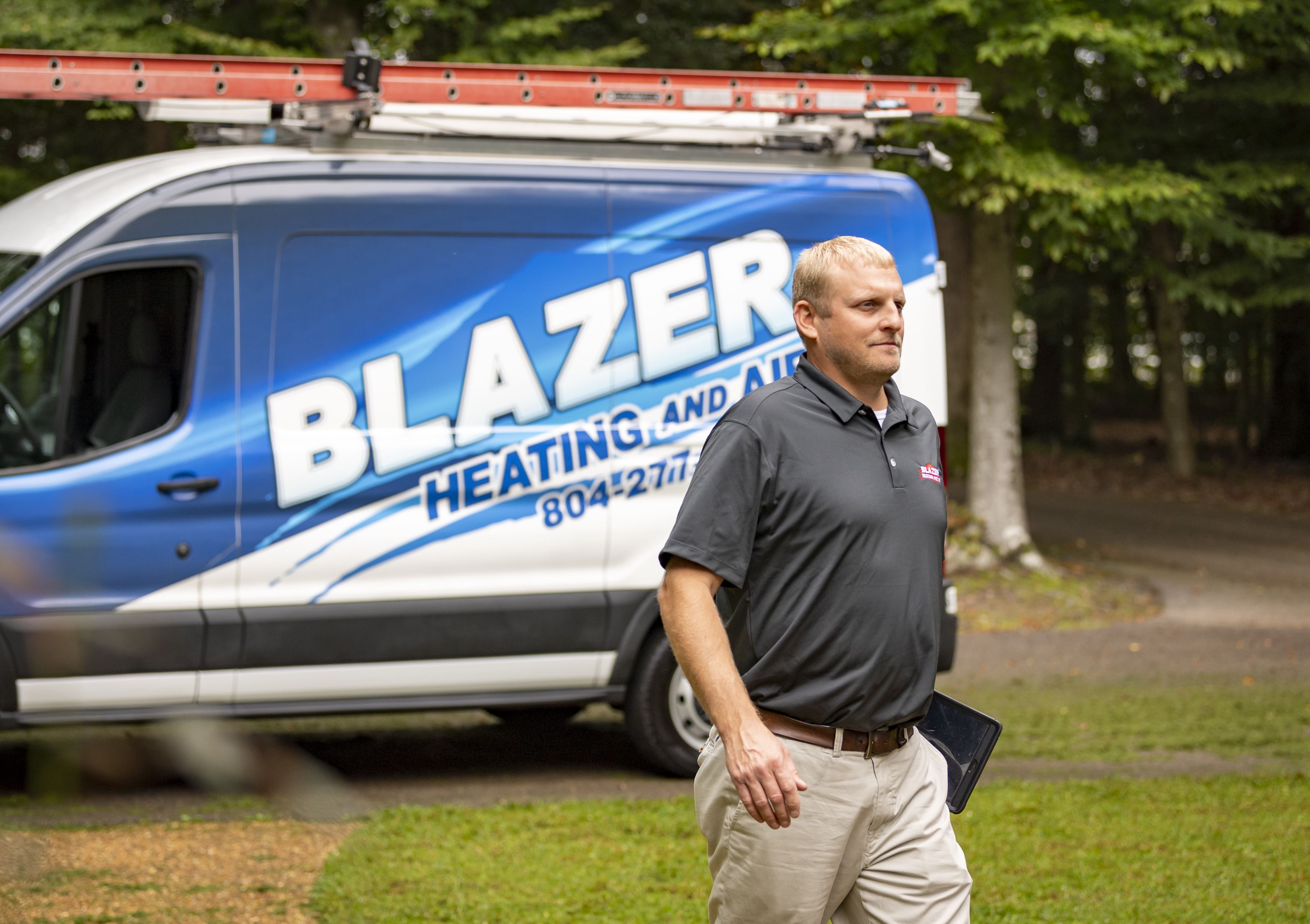 Is Your Air Conditioner Not Working Efficiently? Let Our AC Specialists Help!
During extremely hot weather, your AC is going to have to work harder, especially if it is not running smoothly. The less efficiently your AC runs, the more likely that it will struggle to keep your home or business cool. The last thing you need when the weather is sweltering is for your AC to struggle or even break down. That's why even if you have AC alternatives, such as ceiling fans and portable AC units, your number one priority should always be to keep your AC in top working condition.
At Blazer Heating, Air, and Plumbing, we have been helping homeowners and businesses in Richmond and surrounding areas keep their air conditioners running smoothly since 1989. Our licensed and certified AC experts provide service you can count on. Our technicians are knowledgeable, skilled, and experienced, so whatever problems your AC is having, we can get to the bottom of the issue and get your air conditioner up and running quickly.
To learn more about Blazer Heating, Air, and Plumbing, and the kind of service we provide, check out our clients' reviews.
Ready to speak to us about your AC problems? Reach out to us online or calls us at (804) 277-2458 today to discuss your situation with our AC technicians. Ask us about our specials and financing options. We're available 24/7 for emergencies.