Indoor Air Quality Services in Richmond, VA
Advanced Air Filter, Scrubber, Humidifier & Dehumidifier Installation in Mechanicsville
When asked about the quality of the air inside their home compared to outdoor air, the average person will likely say their indoor air is higher-quality. Unfortunately for the overwhelming majority of those people, they are wrong. In fact, the air inside the average home can be up to ten times worse than the air outside, and the overwhelming majority of homes do struggle with indoor air quality to at least some extent. That's extremely concerning for those who struggle with sensitivity to air quality fluctuations or who have a respiratory condition that makes clean, high-quality air important to their life. If you find that your air quality is lacking, or if you're just sick of sneezing and coughing constantly, Blazer Heating and Air can help.
Jeff Williams arrived at my house and from the very start was very professional and up front. I have been with out air and tried using a different company to fix my air. After the other company told me my whole unit needed to be replaced I called Blazer he

- Alan Rice

The technician, Jon, was very courteous, professional, and thorough with his assessment on his visit as part of our maintenance agreement with Blazer!

- Tiffany B.

100 degree heat and we are cold!

- Scott G

Everyone at the company is very knowledgeable and helpful.

- Bill H.

Nancy is fantastic and always a great help when you call.

- Nolan K.
Find The Service You Need
Breathe Easier; Call Blazer Heating and Air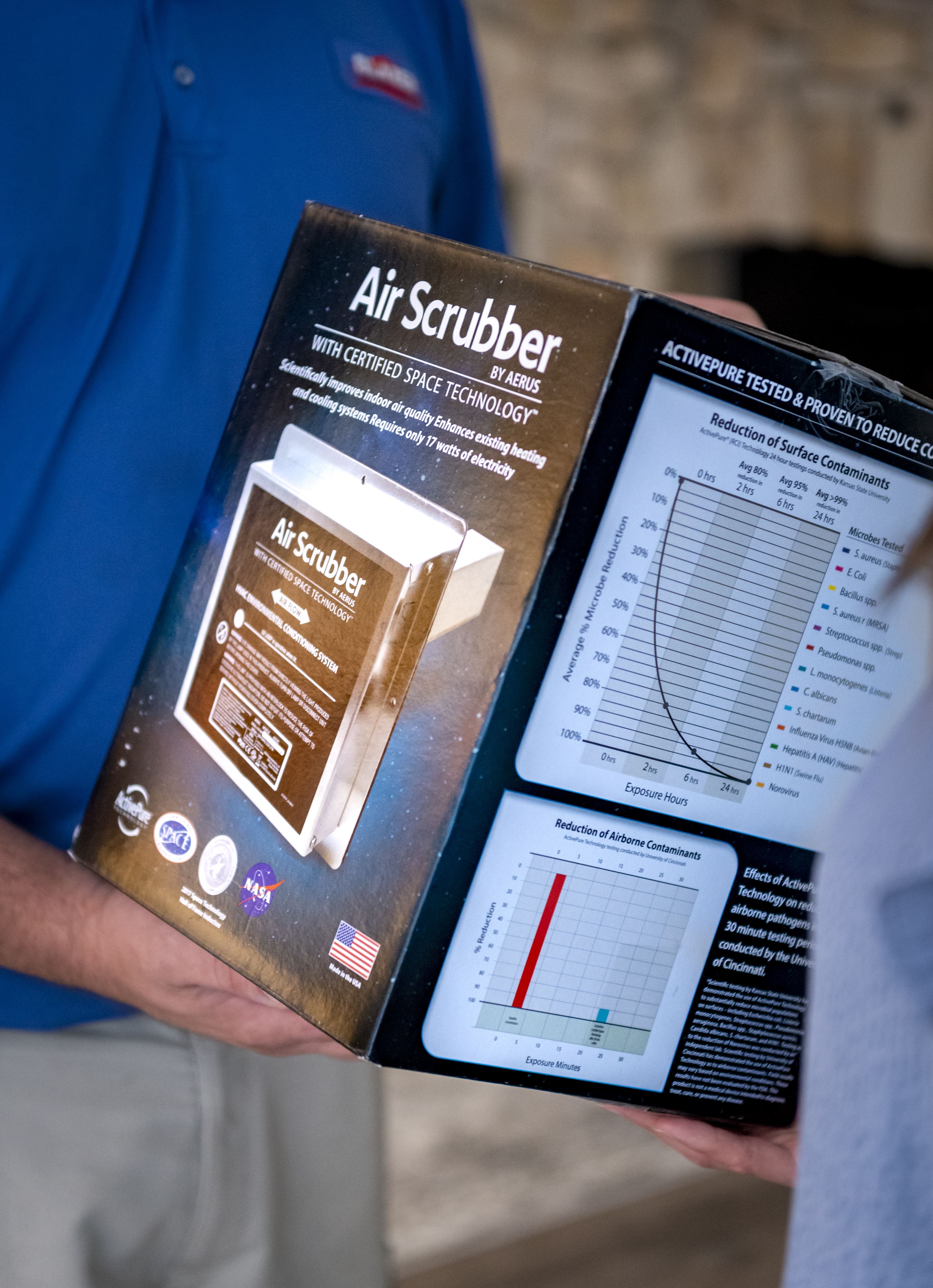 The highly-trained Richmond indoor air quality experts at Blazer Heating and Air have a full range of solutions to help you solve your indoor air quality problems. We understand what you're dealing with, and our goal is to help you solve your problems quickly, effectively, and permanently. We can install and configure all of the latest and greatest indoor air quality technology, including solutions for everything from airborne bacteria to pollen issues to dust, pet dander, and more. We understand the discomfort you're in, and we make it our personal mission to help you find a solution that's effective, affordable, and fast. And, as with every other service, we always treat you and your home with the respect, care, and attention to detail that you deserve.
Tired of poor indoor air quality making life miserable? Make the right choice! Dial (804) 277-2458 today to request a consultation with the Richmond heating and air pros at Blazer Heating and Air.
Tackling Your Toughest Air Quality Problems
Blazer Heating and Air believes that nobody should struggle to breathe in the comfort of their own home. We also know that perhaps the greatest ally you have in the battle against indoor air quality problems is one that's found right in your own home. Your HVAC system cycles the air in your home regularly, and augmenting your existing equipment with some extra indoor air quality improving solutions can help you eliminate your air quality issues for good.

​
We can install all types of indoor air quality equipment, including:
UV air scrubber lamps
Ionizing filtration systems
Air purifiers
Additional filtration
Humidifiers
Dehumidifiers
Whether you live in a particularly dusty area, or you're extremely sensitive to poor air and need help to breathe easier, you can count on our Richmond indoor air quality team to find you the perfect solution. We keep you and your needs at the front of your project, and we listen to your concerns and do our best to address everything you might encounter. We know how pivotal high-quality air is to your life, and we want you to receive the best experience possible as well as the finest solution available.
Put our Richmond indoor air quality experts in charge of your home and start breathing easier today! Contact Blazer Heating and Air now.
Financing Options

Customer Satisfaction 100% Guaranteed

Licensed & Insured Technicians

Emergency Services Available 24/7

NATE Certified HVAC Company

Serving The Community Since 1989
Ready to Get Started?
Contact our team and find out how we can keep your home working efficiently and effectively!