Richmond Air Filtration
Learn More About our Indoor Air Filtration Systems in the Richmond Area Today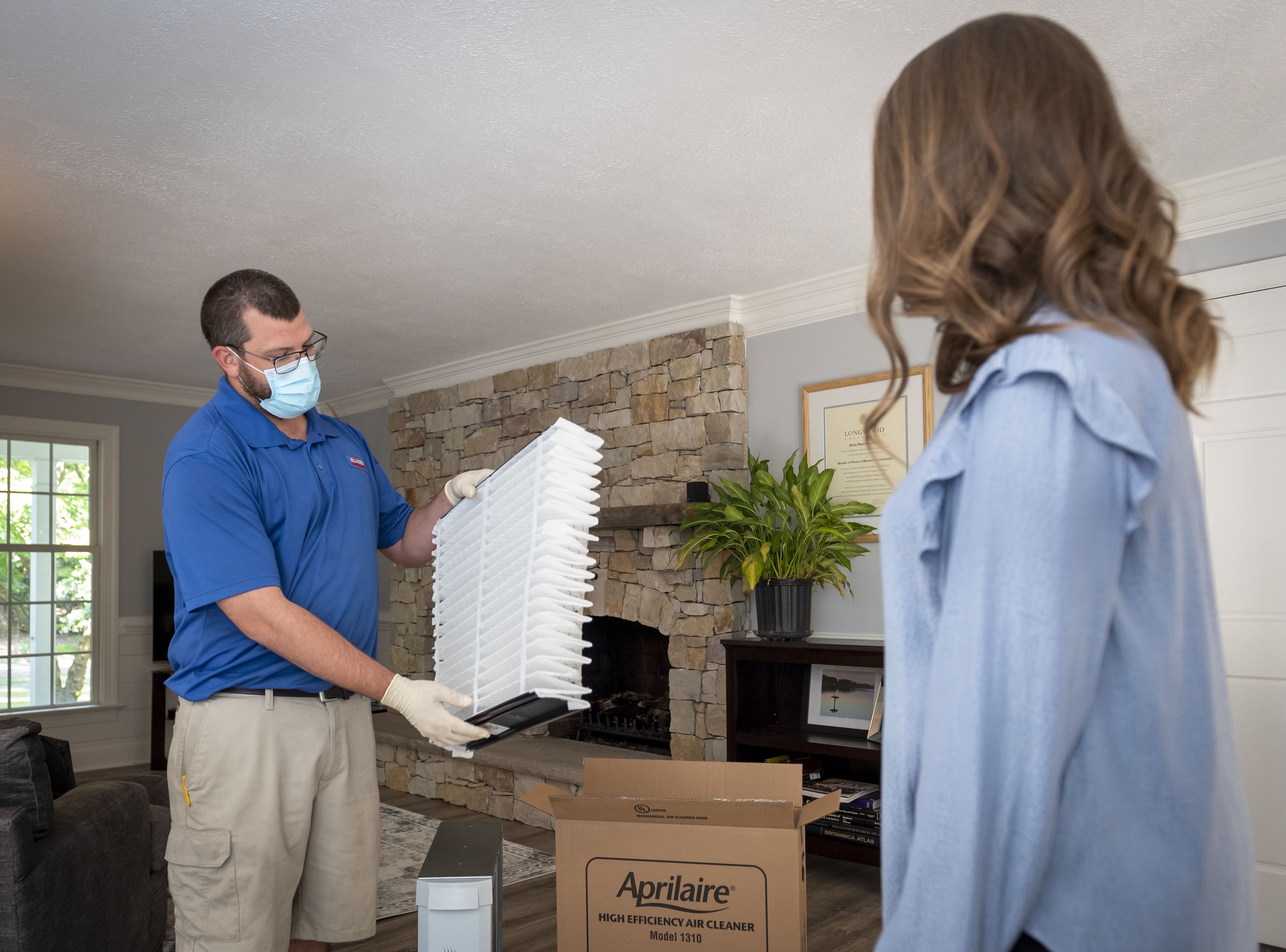 Are you tired of struggling with poor quality air in your home? Do you wish there was something you could do about it? Believe it or not, the solution may be easier than you think. There are plenty of ways to improve the air that flows through your home using your already-existing heating and cooling system, and one way is to improve the air filter your system uses. A stronger air filter traps more debris and pollutants, significantly decreasing the amount that float through the air in your home, and that in turn means a cleaner home and better quality of life.
Get help from the team at Blazer Heating, Air, and Plumbing with your Richmond air filtration! Call us at (804) 277-2458 today to schedule an appointment.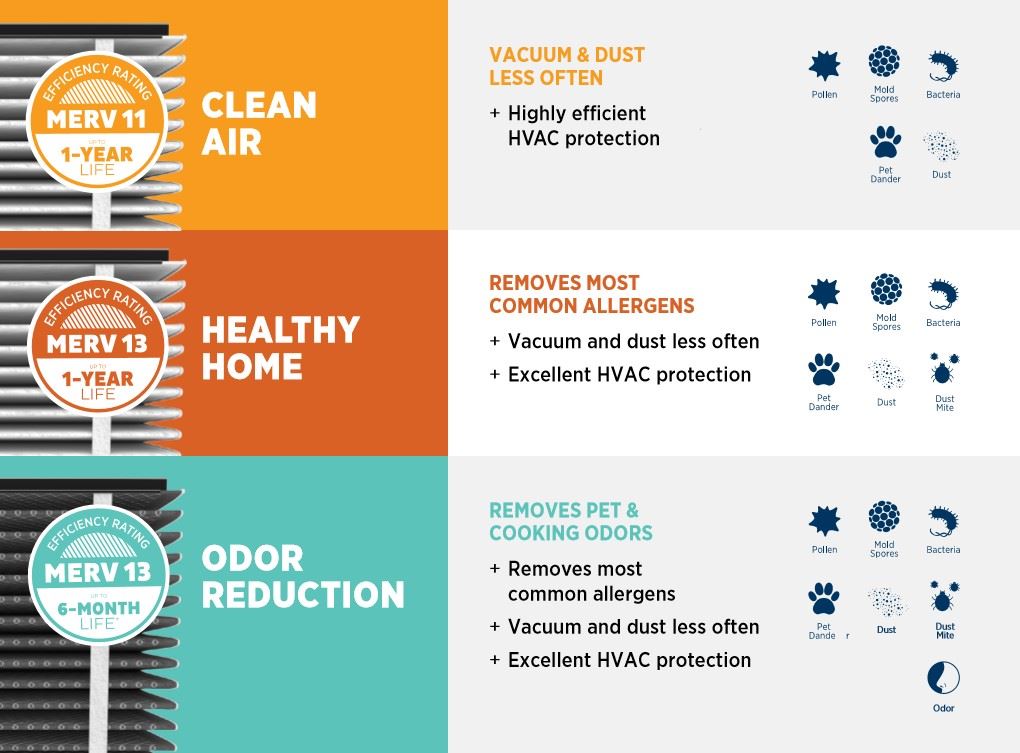 Every air filter is assigned a value to indicate how much filtration "power" it has. This value is known as a MERV rating and indicates how much debris it can strain from your air, with higher values meaning higher filtration levels. The average home typically uses an air filter that's between seven and ten, with eight being a pretty common number. However, many homes that struggle with poor quality air could benefit from a MERV 11 or 13 air filter. These filters eliminate a much greater amount of larger debris and even some smaller particles that we often don't think about or notice.
Many people know that hospitals have some of the cleanest air found anywhere in the world, and they have to in order to sustain a sterile environment. These systems use HEPA filters, which don't have a MERV rating, but are estimated to be roughly between MERV 17 to 20. However, these types of filters require specialized HVAC equipment in order to accommodate them. A MERV 11 to 13 provides slightly reduced filtration power in exchange for compatibility with a much wider variety of systems.
And the number one thing that I felt was just comfortable. I felt relaxed, I felt at ease.

- Tripp

It's been amazing. It's not even a company that we use. We consider Blazer a part of the family.

- Tonya

They're extremely friendly. Not Just knowledgeable, but just so personable.

- Gina & Tim

The customer experience you get through Blazer is what everyone wants in Richmond.

- Chris
Financing Options

Customer Satisfaction 100% Guaranteed

Licensed & Insured Technicians

Emergency Services Available 24/7

NATE Certified HVAC Company

Serving The Community Since 1989
Is a High-MERV Filter Right for Me?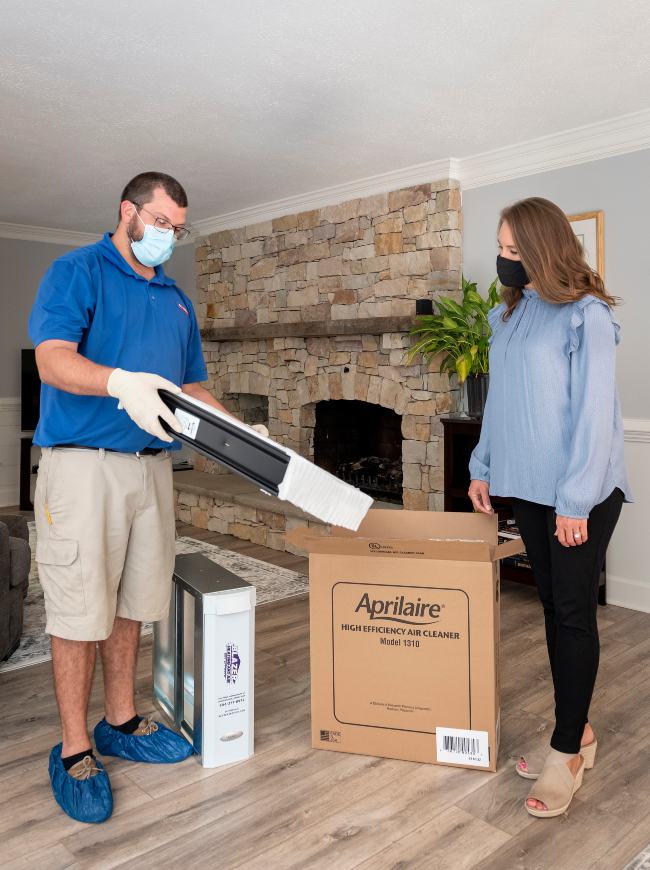 High-MERV filters are great for a number of people, including those who struggle with allergies, asthma, and plenty of other respiratory conditions. However, high-MERV filters are not right for every home. For starters, because these filters strain more out of your air, you need a lot more power to force the air through them. Not every blower fan has the power to overcome that kind of resistance in your return duct, and that could present issues for your HVAC system as a whole. We recommend talking with a pro to figure out which filter is best for your situation, and what changes might need to be made to accommodate for one of these higher-power filters.
Likewise, your indoor air problem might not go away entirely if the source of your problem isn't rectified. For example, dirty air ducts can continually contaminate the air that comes out of your various vents and registers. Your air quality problems won't go away no matter how strong a filter you use if the contamination is coming from the other side of the filter. If your air quality problems don't subside with improved filtration, then we recommend an air duct inspection and cleaning service.
However, if you do struggle with allergies, asthma, or general discomfort as a result of poor indoor air quality, an improved air filter may be the key to your relief. While these types of filters may be more expensive than the standard options you might find, the relief and improvement they provide your home may make them well worth the investment.
Learn more about improving your indoor air quality with a MERV 11 or 13 air filter by contacting Blazer Heating, Air, and Plumbing today!
Ready to Get Started?
Contact our team and find out how we can keep your home working efficiently and effectively!