Richmond Thermostat Services
Helping Customers Keep Their Homes Comfortable Since 1989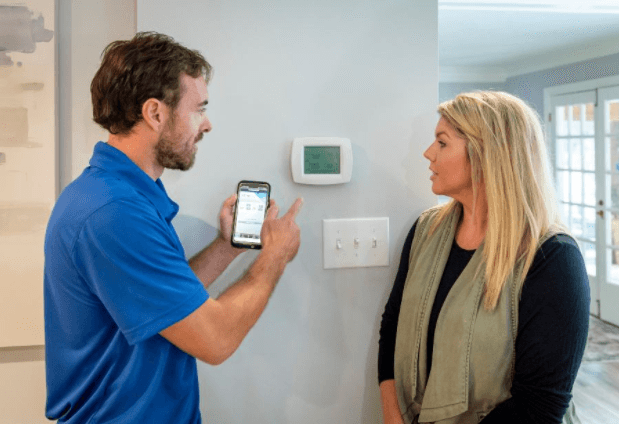 Thermostats are the control hub of your HVAC system. These devices come in a variety of types, and they make indoor temperature control possible. Thermostats are connected to your heating and cooling systems, and they monitor the temperature in your home and turn your HVAC unit on or off according to your settings. While there are older thermostats that don't work as well as modern automated systems, they all perform the same essential function of indoor temperature regulation. Thermostats are important to the efficiency of your HVAC system because when they are malfunctioning or worn, they can provide inconsistent results, which means higher utility costs. At Blazer Heating, Air, and Plumbing, we are experts at inspecting, diagnosing, and repairing your entire HVAC system, from the internal components to your thermostat system. We can even help you choose the best thermostat unit and install it for you! Our specialists are committed to helping customers save money and protect their homes or businesses from energy loss. Thermostat selection plays an important role in ensuring your home is comfortable and energy-efficient, but you also have to consider placement and the type of thermostat device you install.
If you are interested in upgrading to a smart thermostat or your current unit needs repairs, then call the experts from Blazer Heating, Air, and Plumbing at (804) 277-2458 to schedule an appointment or for more information about our services.
Smart Thermostats Drive Energy Efficiency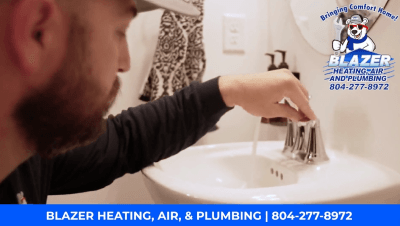 When selecting a thermostat for your home, it's important to choose one that meets all of your needs. There are many thermostats on the market that provide varying ranges of control. Whether you're upgrading your systems to create a smart home, or you want the flexibility of a digital programmable unit, the team at Blazer Heating, Air, and Plumbing have you covered. Some of the most technologically advanced thermostats on the market, like talking thermostats, can seem intimidating if you aren't working with professionals who can install your system and help you learn how to use it to control your home comfort system.
Many of the leading voice integrated thermostats provide unique features, like:
Voiced system instructions
Assisted energy overpayment utility
Filter alert
UV light alert
Service need alert
Compressor Protection
Frozen system protection/alert
Manual operation
Easy mobile application controls
Battery protected system controls
And the number one thing that I felt was just comfortable. I felt relaxed, I felt at ease.

- Tripp

It's been amazing. It's not even a company that we use. We consider Blazer a part of the family.

- Tonya

They're extremely friendly. Not Just knowledgeable, but just so personable.

- Gina & Tim

The customer experience you get through Blazer is what everyone wants in Richmond.

- Chris
Financing Options

Customer Satisfaction 100% Guaranteed

Licensed & Insured Technicians

Emergency Services Available 24/7

NATE Certified HVAC Company

Serving The Community Since 1989
Boasting a large, full-color touch screen, intuitive decision-making software, and an ENERGY STAR certification, the Trane XL824 WiFi Smart Thermostat is packed with some of the most popular and desirable features on the market. This unit from industry leader Nexia is designed to make the most of your Trane heating and cooling system, and gives you control over everything from your heating and cooling to your indoor humidity. The system even utilizes a five-day weather forecast and weather radar system to improve energy efficiency.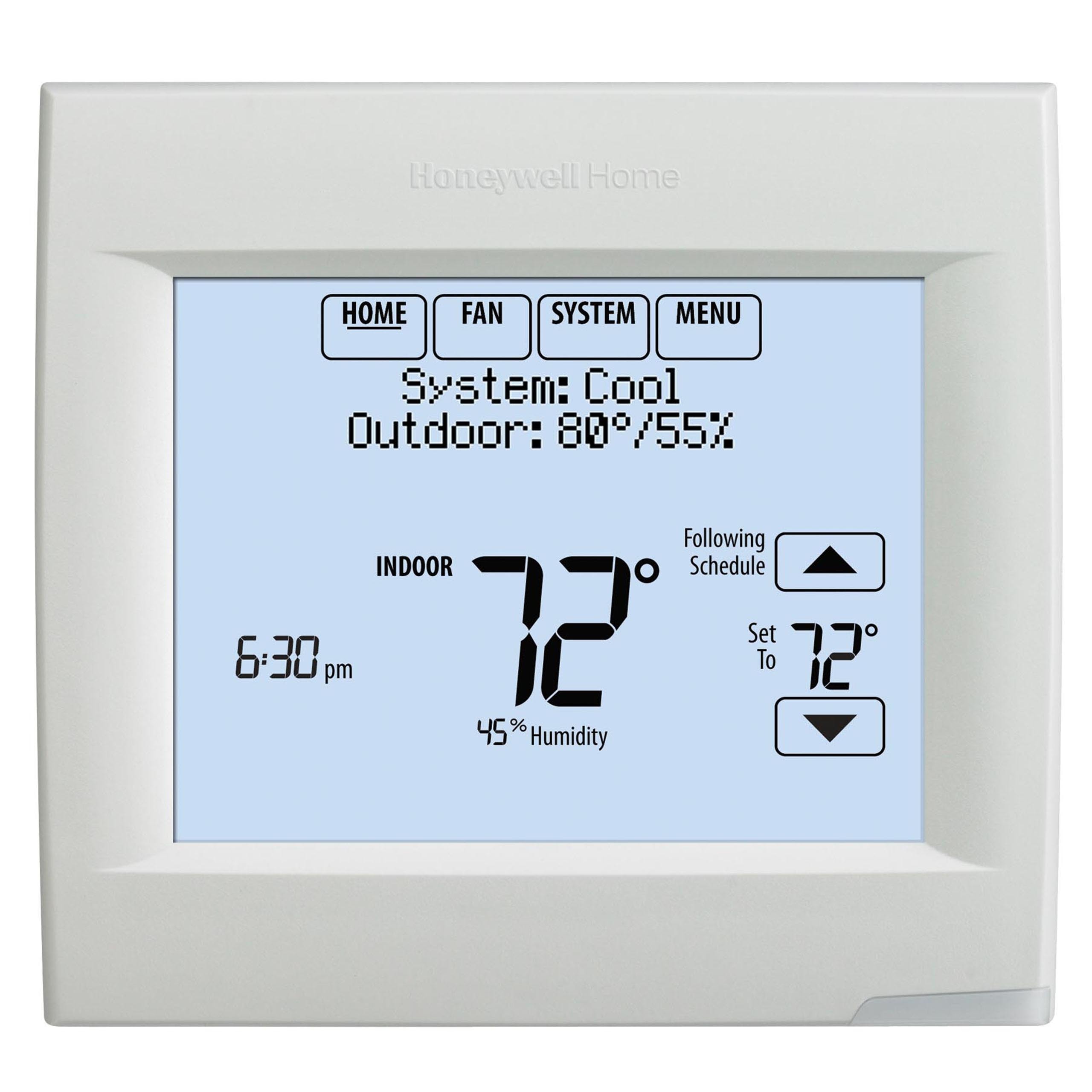 Plus, with Z-Wave Bridge built-in, this thermostat can be set up to work with your Amazon smart home technology, including Alexa, the popular smart assistant software.
*This is a proprietary thermostat that only works with Trane heating and cooling equipment.
Honeywell VISIONPRO™ 8000 WIFI Programable Thermostat
The VisionPRO® 8000 WiFi Programmable Thermostat brings simplicity when controlling your home comfort. You can schedule a the temperature of your home every day through your schedule for every day of the week or control the temperature remotely anytime from the Total Connect Comfort app. You can also see the humidity in your home at all hours of the day!
Thermostat Replacement & Repair in Richmond
Thermostats are very durable systems, but they can occasionally experience problems that require replacement or repair. It's vital to catch any thermostat malfunctions early because they can lead to energy waste and inefficiency. If you are replacing your system, you need to ensure you hire a provider with experience replacing these precise devices. It's not guaranteed that installing a replacement thermostat will be easy. It depends on your system and home wiring. If a thermostat is installed incorrectly, it can be an expensive error that adds money to your energy billing each month. Plus, a faulty thermostat can lead to additional wear and tear on your HVAC system from overuse. When a new thermostat is installed, it can require reconnecting as many as ten wires, which is a serious situation. Can you imagine if your newly installed thermostat was wired incorrectly? Faulty wiring is a bad situation regardless of where it is installed in your home, so don't risk poorly executed thermostat repair or replacement services by hiring an unlicensed or inexperienced technician. At Blazer Heating, Air, and Plumbing, your thermostat replacement or repair couldn't be in better hands. Our teams are all licensed and trained experts equipped with everything they'd need to restore your thermostat or replace it. Replacing or upgrading your thermostat to a smart or programmable device has never been easier than when calling Blazer Heating, Air, and Plumbing.
Call the experts from Blazer Heating, Air, and Plumbing today at (804) 277-2458 for more information about our services or to schedule an appointment.
Ready to Get Started?
Contact our team and find out how we can keep your home working efficiently and effectively!