Air Duct Cleaning in Richmond, VA
Cleaning Services for Ductwork in Richmond & Henrico County
When you're looking for expert, reliable air duct cleaning in Richmond, look no further than the pros at Blazer Heating, Air, and Plumbing! Our focus is on results, and that means we hold ourselves to high standards to ensure that we surpass everyone else when it comes to quality. We use the latest tools and materials to ensure that your ducts are truly as clean as they can be, meaning you can breathe easier when we get the job done.
From simple systems to complex ductwork and older systems to new, state-of-the-art duct technology, we make sure every corner is clean and every stretch is scrubbed for your total and complete confidence. And we always offer the same superior customer service we've become renowned for with our customers and throughout the industry: utilizing a friendly team of experts who put you first from start to finish.
---
Call (804) 277-2458 today for air duct cleaning services in Richmond and surrounding areas.
---
What is Air Duct Cleaning?
Air ducts are the pathways through which your home breathes. While your HVAC system is responsible for heating, cooling, and filtering the air that is forced around your home, the air ducts connected to it are the pathways that this air travels through. Over time, however, these pathways slowly become dirty and compromised due to stagnant moisture, settling dust and debris, and a number of other potential problems.
These issues slowly degrade your indoor air quality, resulting in greater concentrations of dust and debris, airborne mold problems, indoor odors, and so much more. However, you don't have to settle for living with these issues—our Richmond air duct cleaning team at Blazer Heating, Air, and Plumbing can get rid of the problem for you for good!
What's the current air quality in Richmond, VA? Click here to find out.
Book your Richmond duct cleaning or schedule a duct inspection by calling Blazer Heating, Air, and Plumbing at

(804) 277-2458

today.
Duct cleaning is a fairly simple service in practice, but performing it requires considerable skill as well as a range of modern tools and equipment. Air ducts are notoriously difficult to clean simply because accessing the space inside them is something that a person can't easily do. Ducts are small, meaning their internal radius is often no more than a foot or two. Plus, their long length, sudden turns, and generally dark interiors make it difficult for most people to reach more than two to three feet in through each register.
Our Richmond duct cleaning services can eliminate all of the following:
Built up dust
Mold & mildew
Lint
Pet dander
Insect & animal feces
At Blazer Heating, Air, and Plumbing, our sophisticated duct cleaning systems use the finest in modern technology and convenience features to make sure your ducts are truly clean and clear. We use duct inspection cameras to get a good look at what's going on inside your ducts. These small devices have extremely sensitive imaging sensors, allowing us to see the walls of your ductwork clearly even in what would otherwise be total darkness. We can spot both accumulated debris and mold as well as potential duct damage that may not be easily visible from the outside. And we control all of this from only a select few registers located strategically throughout your home.
And the number one thing that I felt was just comfortable. I felt relaxed, I felt at ease.

- Tripp

It's been amazing. It's not even a company that we use. We consider Blazer a part of the family.

- Tonya

They're extremely friendly. Not Just knowledgeable, but just so personable.

- Gina & Tim

The customer experience you get through Blazer is what everyone wants in Richmond.

- Chris
Financing Options

Customer Satisfaction 100% Guaranteed

Licensed & Insured Technicians

Emergency Services Available 24/7

NATE Certified HVAC Company

Serving The Community Since 1989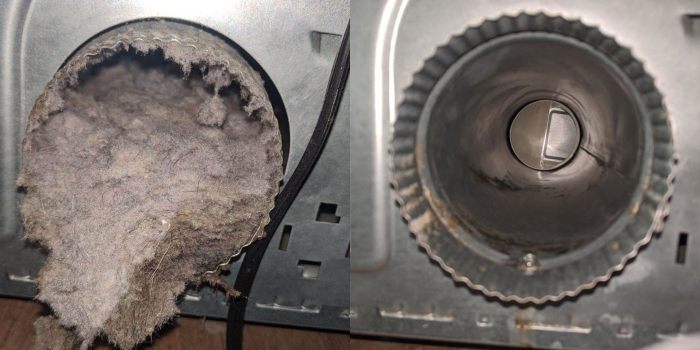 Our duct cleaning process uses state of the art tools and sophisticated techniques in order to deliver a more thorough and safer service than ever before. Our technicians have your quality of life in mind when they conduct each and every service, and we do whatever we can to make sure your ducts are truly clean, clear, and free from debris that can damage your indoor air quality.
We start our service by putting your ducts under negative pressure using what is known as a "negative air machine." A negative air machine is a type of air cleaning device that uses the power of a vacuum to pull air through a cleaning mechanism and remove contaminated air from a duct network. They are actually a popular air filtration system found in hospitals and medical facilities. The cleaned air is vented back into your home while the unwanted inclusions are strained out and removed.
From there, we take care of a number of additional tasks that help ensure that dust and debris does not re-accumulate in your air duct system. This includes:
Removing and cleaning all vent covers
Removing and cleaning your blower wheel and housing
Removing and cleaning your coil as well as the inside of your indoor HVAC unit
Cleaning and coating any insulation located inside your ductwork (we use Fiberlock coating)
All of our cleaning work is performed with brushes, air whips, or through the use of air pressure machines like our negative air machine. Once we have finished with our job, we take pictures of the job and send them along with a report of the work we did to you upon completion. You'll be able to keep the report for your records and see the difference between what your ducts looked like before we arrived to what they look like once we are done.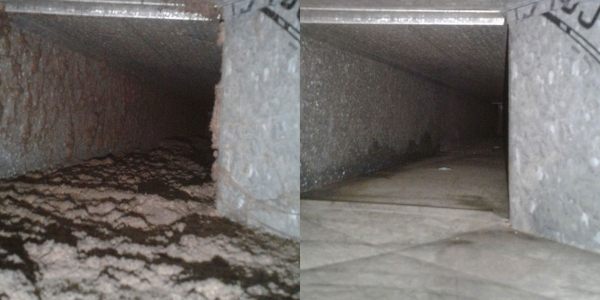 How Often Should I Clean My Air Ducts?
We recommend a comprehensive duct cleaning service at least once every three to five years, depending on your overall indoor air quality. A good indicator of your air quality is your HVAC air filter—if you have to change your air filter more than once every three to four months, then your air is particularly dusty, and the inside of your air ducts may be the reason. Additionally, any air ducts located in particularly dusty spaces, such as those leading to and from garages or workshops, may need to be cleaned more frequently than the rest of your Richmond home.​
Commercial Duct Services
Businesses depend on their air ducts as much, if not even more than residential customers do. Air ducts are responsible for taking the air that your HVAC system produces and sending it to all of the various points throughout your business, and it's not uncommon to have businesses that need several or even dozens of different temperature zones. No matter how complex your ductwork might be, count on Blazer Heating, Air, and Plumbing to ensure that your ducts are clean, your employees and customers can breathe easy, and you can enjoy peace of mind in a cleaner and more beautiful workspace.
Learn more about our comprehensive duct cleaning solutions in Richmond by contacting Blazer Heating, Air, and Plumbing today!
Ready to Get Started?
Contact our team and find out how we can keep your home working efficiently and effectively!