Mini Split Services in Richmond, VA
Superior Installation, Repair, & Maintenance Services
Since 1989, Blazer Heating, Air, and Plumbing has been providing customers with high-quality, comprehensive HVAC services. Whether you need help with installing, repairing, or completing routine maintenance on a mini-split system, you can trust our technicians to get the job done efficiently and correctly. We offer competitive pricing and financing options.
---
Contact our team online or call (804) 277-2458 to request an estimate or schedule a service in Richmond or the surrounding areas.
---
What Is a Mini-Split System?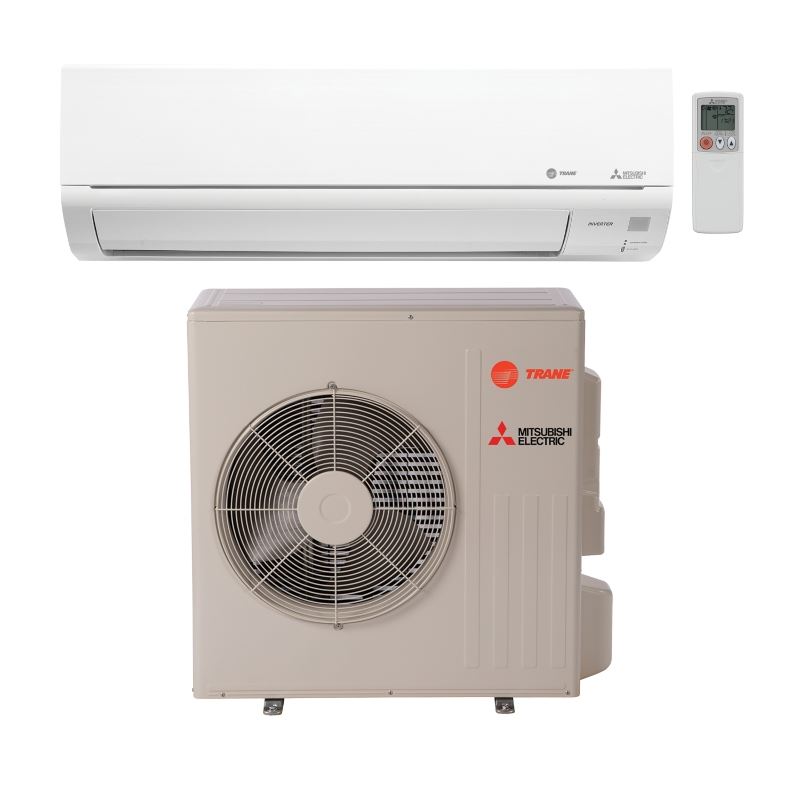 Mini-split systems are ductless systems that have an indoor and outdoor unit connected with electrical wiring and copper tubing. While the outdoor unit pulls air into the system and heats or cools it, the indoor unit releases the air into your property. To connect the units, technicians only need to cut a hole that is no more than three inches.
While many property owners worry that a ductless mini-split system will not be able to regular their entire property's temperature, these systems heat and cool an entire property. For larger properties, you can install more units in individual rooms or in specific zones of your home.
Why Mini-Split Maintenance Is Important
Routine maintenance can extend the life of your mini-split system and can help you avoid costly repairs. Ensuring professional maintenance is completed can also ensure you adhere to the warranty requirements. A ductless mini-split system should receive annual maintenance (just like other types of HVAC systems).
Signs Your Mini-Split System Needs to Be Repaired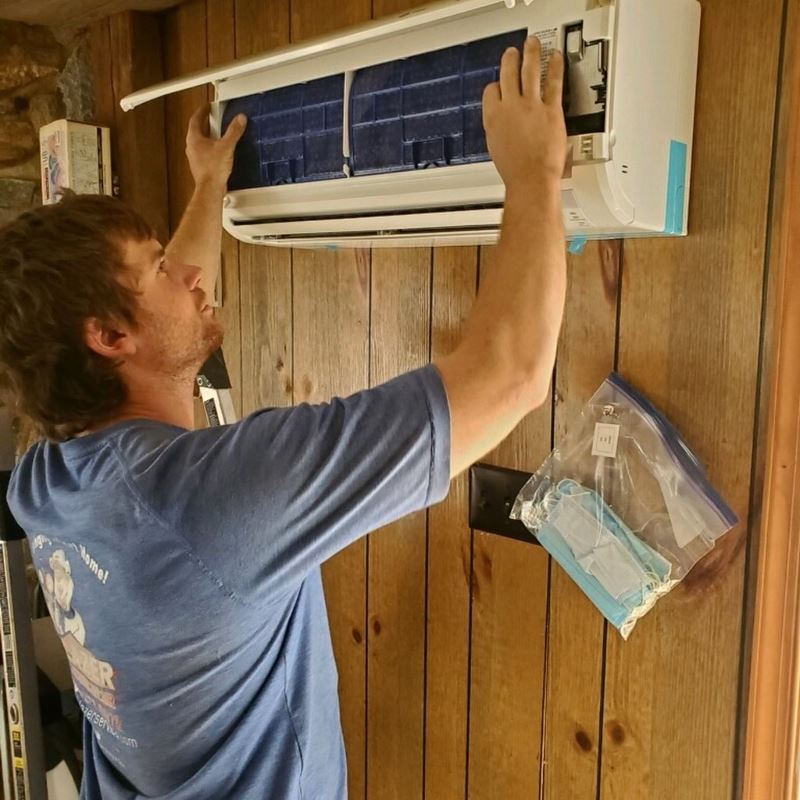 As soon as you notice an issue with your system, you should book a service because the longer you wait the more extensive the damage may be. The following signs indicate that you likely need to have your mini-split system repaired.
The mini-split system is emitting a weird smell. Fishy, musty, or mildew smells can be indicative of an issue with the electrical components, refrigerant levels, and/or drainage.
The mini-split system is making strange noises. If you hear any strange noises, that can indicate issues with the electrical components in the outdoor unit's compressor.
The mini-split system is malfunctioning. You may have electrical or valve issues or any number of other issues if your system is malfunctioning but do not notice any of the other issues we mention.
The mini-split system short cycling. Short cycling means your system is cutting on and off periodically before it completes its heating or cooling cycle. You may notice increased utility bills and thermostat issues if your system is short-cycling.
The mini-split system's output is reduced. If you notice less air being pushed through your vents, you may have a problem with the mini-split system's electrical circuit, filters, or coils.
Your property's air quality has decreased. Indoor air quality (IAQ) can impact your health and comfort, and if you notice a decrease in your IAQ, your system may require maintenance.
Why Work with Our Team?
Blazer Heating, Air, and Plumbing is a household name in the HVAC industry. Whatever your specific needs may be, you can trust our technicians to handle your mini-split installation or repair.
Still wondering why you should hire our technicians?
We have been helping customers with their HVAC needs for decades. For over 30 years, our firm has been serving customers in Richmond, Midlothian, Mechanicsville, and the greater surrounding area.
We offer emergency service appointments 24/7. Heating and cooling issues can be extremely frustrating and uncomfortable, and the sooner you address the issue, the sooner you can feel at peace again.
We are a NATE Certified HVAC company. NATE, North American Technician Excellence®, is a non-profit organization that certifies HVAC technicians using serious experience-based and knowledge tests; certified companies must also complete follow-up training and testing every two years. We also have other qualifications and certifications, including an A+ rating by the BBB, Good Housekeeping Promises, and Consumers Best Buy Digest.
We are committed to customer satisfaction. We are committed to addressing your needs and ensuring you are satisfied with our work.
We ensure our technicians are licensed and insured. You can trust that our team has the knowledge and experience to get the job done right.
We offer affordable pricing. Not only do we offer competitive prices but we also offer financing options.
We are a Ductless Pro Diamond Contractor with Trane/Mitsubishi Electric!
---
Call (804) 277-2458 today to book a service or request an estimate today!
---
And the number one thing that I felt was just comfortable. I felt relaxed, I felt at ease.

- Tripp

It's been amazing. It's not even a company that we use. We consider Blazer a part of the family.

- Tonya

They're extremely friendly. Not Just knowledgeable, but just so personable.

- Gina & Tim

The customer experience you get through Blazer is what everyone wants in Richmond.

- Chris
Financing Options

Customer Satisfaction 100% Guaranteed

Licensed & Insured Technicians

Emergency Services Available 24/7

NATE Certified HVAC Company

Serving The Community Since 1989
Ready to Get Started?
Contact our team and find out how we can keep your home working efficiently and effectively!