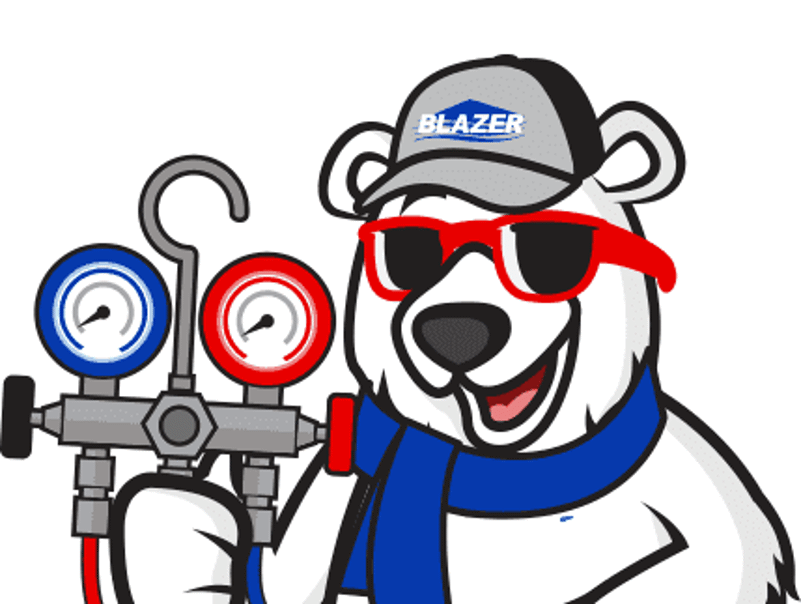 Blaze The Bear
Like every other polar bear, our new friend Blaze knows a thing or two about cold temperatures. Living in the frigid arctic, Blaze dedicated himself to learning as much as he could about heating and cooling so that he could keep himself and his fellow polar bears warm and toasty. In fact, he got so good at fighting the local freeze, that he decided to share his heating experience with the world!
So, Blaze moved south, and as he did, he realized that the rest of the world was a bit too warm for a polar bear. Other Continents like South America and Africa were far too hot for his liking! But instead of suffering through the heat, Blaze applied himself to learning how to keep himself cool, just as he learned to keep himself warm back home. He discovered that humans used machines called "heaters" and "air conditioners" and systems called "HVAC" to keep themselves comfortable at any temperature and went to school to learn how to work with these machines.
Now a master of both heating and cooling, Blaze looked for the perfect place to settle down – somewhere with nice warm summers and pleasantly cool winters that would be perfect for a polar bear like him. And so, in September 2021, Blaze settled down in Richmond, Virginia, where he met our team at Blazer Heating & Air. Blaze recognizes that our team shares his passion for effective climate control, and now that he's made himself at home here in Richmond, he wants to share all of his knowledge with his new neighbors. Working with his fellow HVAC technicians at Blazer Heating & Air, Blaze is here to "Bring Comfort Home" to his new community!