Winter Specials
Start the New Year saving with Blazer Heating and Air!
Blazer Heating and Air wants to make it possible for everyone to get the heating and cooling service they need this season, so we're offering a number of them at our best prices of the year! Check out the deals below and schedule your service appointment today!
Call Blazer Heating and Air at (804) 277-2458 now and get yours before they book up.
Blazer Bonus Deal! In addition to offering a 20% off discount on all of the following products, you can get a FREE diagnostic with any approved repair (for new customers only)!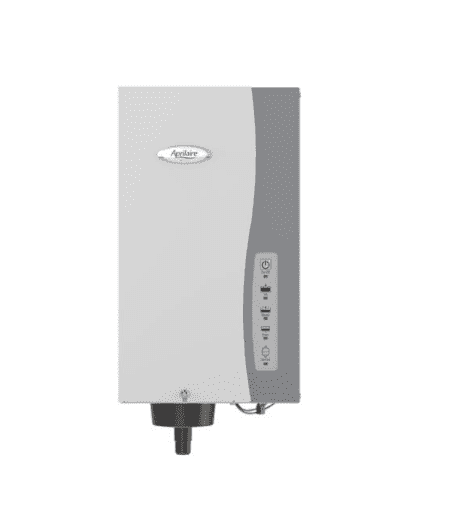 The Aprilaire 800 Steam Humidifier is a whole-home humidification system that can help you keep your home more enjoyable this winter. When temperatures drop, so do humidity levels, and that means dry hair, skin, and eyes. With the Aprilaire 800, you'll enjoy improved humidity levels from a system that requires no constant fill-ups and can be easily controlled by most modern thermostats.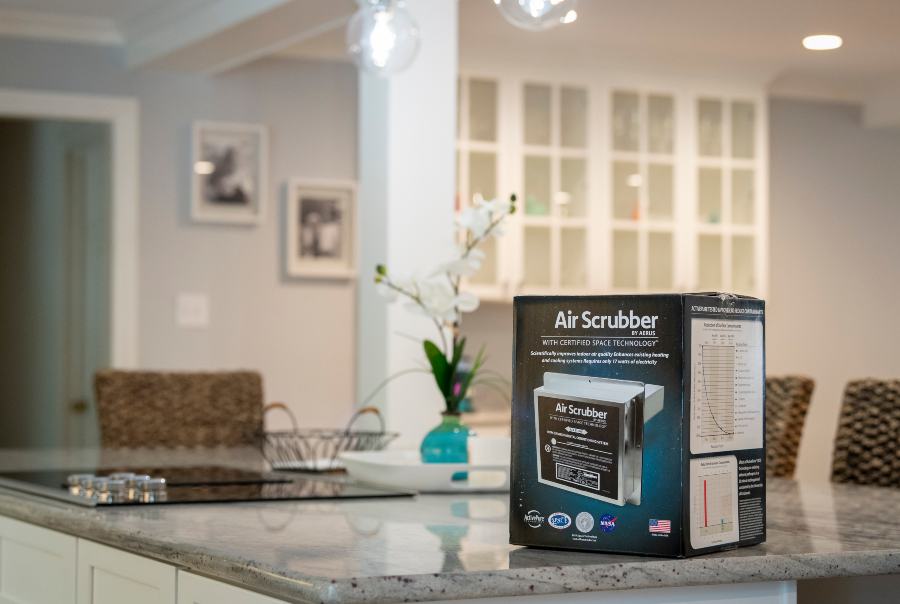 The Air Scrubber by Aerus is a state-of-the-art air purifier system designed to truly eliminate a huge majority of your indoor air quality issues. Powered by ActivePure® Technology, this system is capable of removing surface and airborne contaminants from your home, including VOCs, pet dander, foul odors, dust, pollen, and even microbes like bacteria, fungi, and viruses.
Trust Our Maintenance Specialists
We understand that welcoming a stranger into your home is a big deal! Our professional HVAC technicians focus on providing a timely, attentive, and upbeat experience while in your home. The work we perform is high-quality and tailored to your need. We want you to be happy and comfortable in your space!
MERV 11 and 13 air filters are high-power filters designed to remove even the smallest of airborne particles. Because of their incredible effectiveness and fine straining qualities of their filtration media, they are among the more expensive filters on the market. However, during the winter season when indoor air quality is at a premium, a high-MERV filter may be the key to your breathing easier!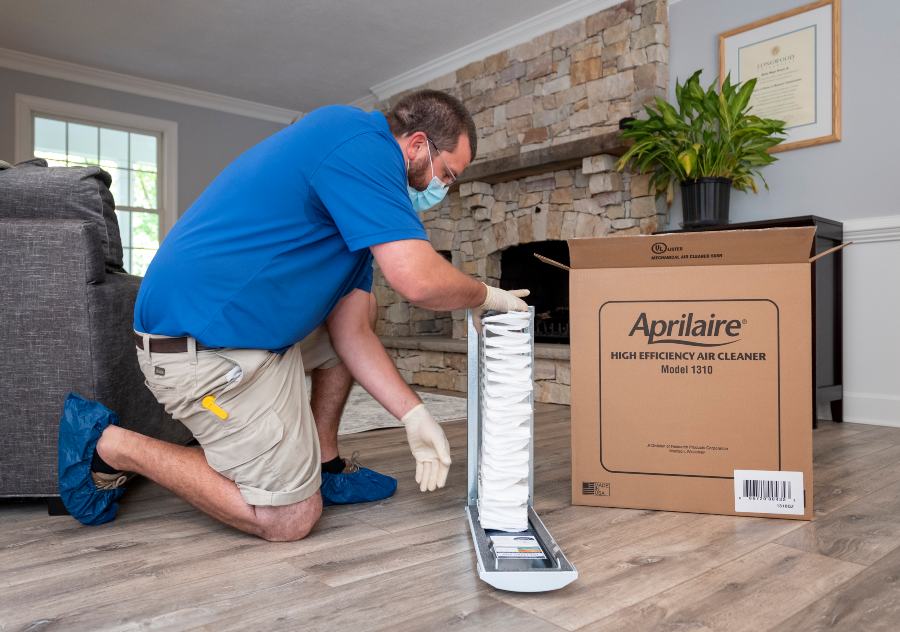 Jeff Williams arrived at my house and from the very start was very professional and up front. I have been with out air and tried using a different company to fix my air. After the other company told me my whole unit needed to be replaced I called Blazer he

- Alan Rice

The technician, Jon, was very courteous, professional, and thorough with his assessment on his visit as part of our maintenance agreement with Blazer!

- Tiffany B.

100 degree heat and we are cold!

- Scott G

Everyone at the company is very knowledgeable and helpful.

- Bill H.

Nancy is fantastic and always a great help when you call.

- Nolan K.
Financing Options

Customer Satisfaction 100% Guaranteed

Licensed & Insured Technicians

Emergency Services Available 24/7

NATE Certified HVAC Company

Serving The Community Since 1989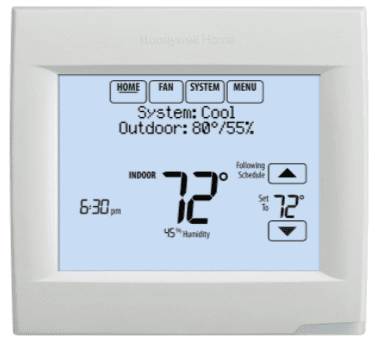 Dollar for dollar, a smart thermostat is one of the most cost-effective upgrades you can make to your heating and cooling equipment. These modern pieces of technology are packed with equipment and features that allow you to do things that you may have never thought possible, including adjust the thermostat from your phone or tablet, easily set programs from anywhere in the world, see real-time status updates from your HVAC system itself, and so much more.
The VISIONPRO™ 8000 WiFi Programmable thermostat uses Honeywell's easy-to-use Total Connect Comfort app to give you full control over your home's heating and cooling from anywhere in the world. Easily set a program for every day of the week or change the temperature remotely at any time.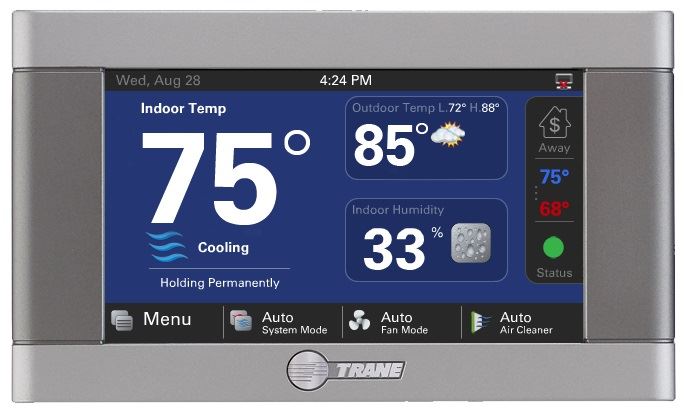 Boasting a large, full-color touch screen, intuitive decision-making software, and an ENERGY STAR certification, the Trane XL824 WiFi Smart Thermostat is packed with some of the most popular and desirable features on the market. This unit from industry leader Nexia is designed to make the most of your Trane heating and cooling system, and gives you control over everything from your heating and cooling to your indoor humidity. The system even utilizes a five-day weather forecast and weather radar system to improve energy efficiency.
Plus, with Z-Wave Bridge built-in, this thermostat can be set up to work with your Amazon smart home technology, including Alexa, the popular smart assistant software.
*This is a proprietary thermostat that only works with Trane heating and cooling equipment.
Ready to Get Started?
Contact our team and find out how we can keep your home working efficiently and effectively!