As we enter the last few weeks of fall, the holiday season is upon us. For many of us, that means we will be opening our homes to family, friends, and friends of friends for holiday gatherings, including Thanksgiving, Christmas, Hanukkah, New Year's Eve, and more. Before we do this, it's a good idea to make sure our homes are prepared for the extra traffic.
For those of us who will be cooking and sharing our kitchens with friends and family, it will be especially important to ensure that our kitchens are ready to handle the extra work that the holidays will most likely bring. One appliance in your kitchen that you shouldn't overlook when you're preparing for the holidays is your garbage disposal.
If your garbage disposal breaks down during a holiday event, it can be a nightmare. Potential problems you could face if your garbage disposal breaks down:
You won't be able to use it to dispose of old food.
It could result in your kitchen sink clogging up and/or leaking.
Because your garbage disposal and dishwasher are connected to the same area of your plumbing system, if your garbage disposal is broken, it could cause your dishwasher to give you problems as well.
A broken/clogged garbage disposal can release bad odors into your kitchen, which can really put a damper on holiday gatherings, especially for those who are cooking.
Because of how it can negatively impact the festivities, it's very important that you ensure that your garbage disposal is ready for the holiday season. If it's not, you may need to have it repaired or replaced prior to any holiday gatherings you plan to host.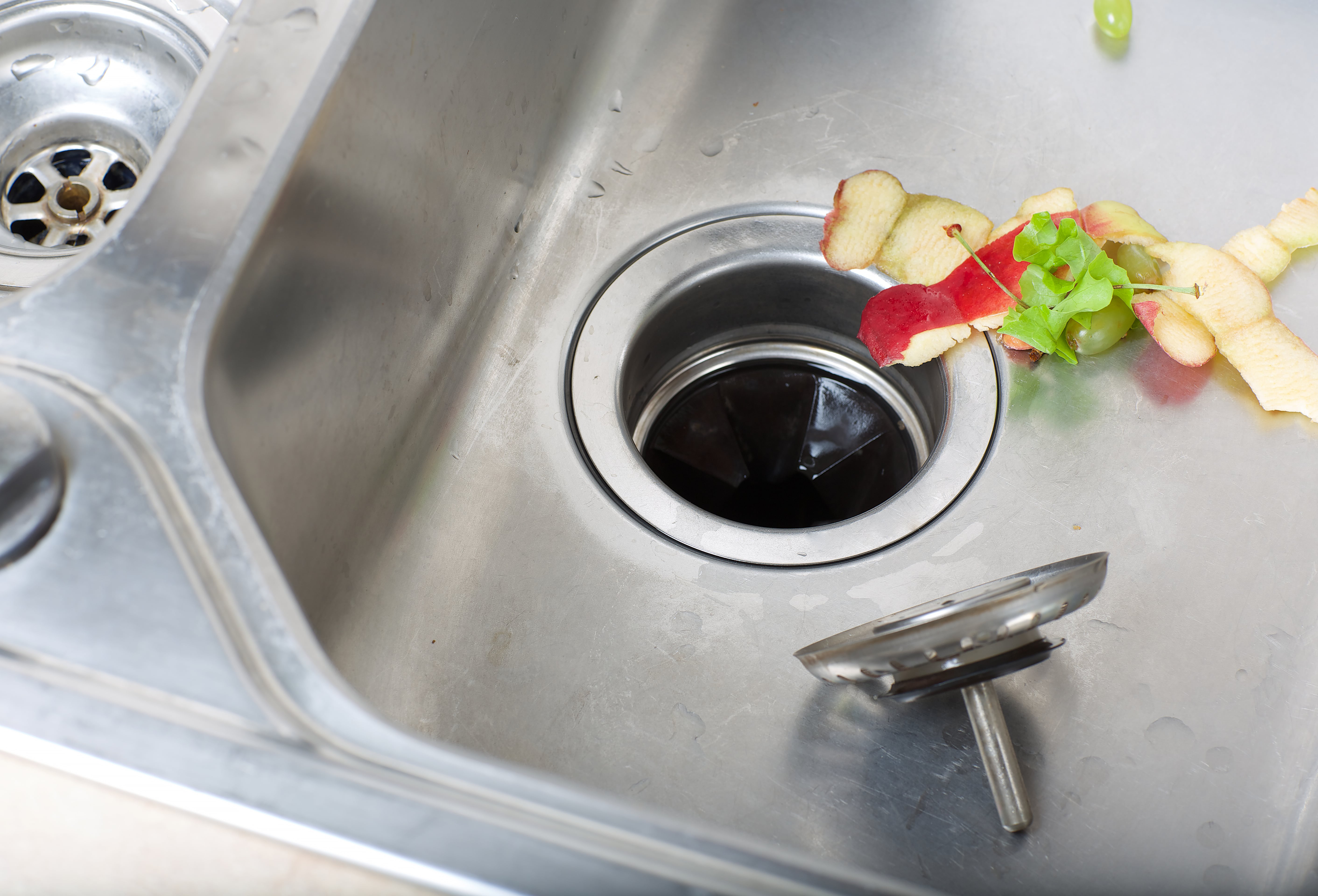 How Can I Tell if It's Time to Replace My Garbage Disposal?
In some cases, issues with your garbage disposal can be obvious. In other instances, your garbage disposal may seemingly break down out of nowhere.
However, even if it seems like your garbage disposal broke down without warning, there are almost always signs that it needed to be repaired or replaced. You just may not have known how to recognize them.
The following are three signs that can help you determine if your garbage disposal needs to be repaired or replaced:
Power Problems – If you are having trouble getting your garbage disposal to turn on, or it turns off suddenly while you're using it, it may be time to replace it. In some cases, it may not need to be replaced. It could only be a blown circuit. However, power issues are often a sign that the motor is on its last legs, which could mean replacing the garbage disposal.
Constant Resets – If your garbage disposal is in good condition, you shouldn't need to reset it very often. The reset button is only meant to be used in certain unusual situations, like if the disposal had trouble with a large load or was clogged. If you need to reset your garbage disposal frequently, that's a problem. It could mean that you have a loose wire that needs to be repaired, which will probably require you to hire a plumber or electrician. However, it could also mean that your garbage disposal is getting older, wearing out, and needs to be replaced.
Clogging Issues – Assuming that you're not overloading the garbage disposal with too much food, your garbage disposal should not clog very often. If it is clogging frequently, you may need a larger capacity garbage disposal, or your garbage disposal may be defective and need to be repaired or replaced.
Having Trouble with Your Garbage Disposal? Contact Our Garbage Disposal Maintenance & Repair Experts Today!
Since 1989, Blazer Heating, Air, and Plumbing has been the go-to plumbing services provider for residential and commercial customers in Richmond and its surrounding areas. If your garbage disposal is giving you problems, we can help.
For more information about Blazer Heating, Air, and Plumbing, read our customers reviews.
To learn more about garbage disposal maintenance, repair, and replacement, or to discuss your situation with our experienced garbage disposal repair specialists in Richmond, call us at (804) 277-2458 or reach out to us online today. We offer financing options and specials, and we are available for emergencies 24/7.