Many homeowners aren't as familiar with ductless mini-split systems and their many advantages as they are with the benefits of conventional heating and cooling systems. Depending on the type of home improvements being made, adding a ductless mini-split system to your property could be preferable to paying the costs of upgrading an existing HVAC system. Ductless mini-splits are designed to be freestanding temperature control units. They have the same essential components as a traditional HVAC system needed to provide reliable temperature control. With an indoor air-handling unit and an outdoor compressor, you can control the temperature in a zone or room without using nearly as much space.
So, you may be asking – how do I know when a ductless mini-split system is the smart choice over the traditional HVAC system?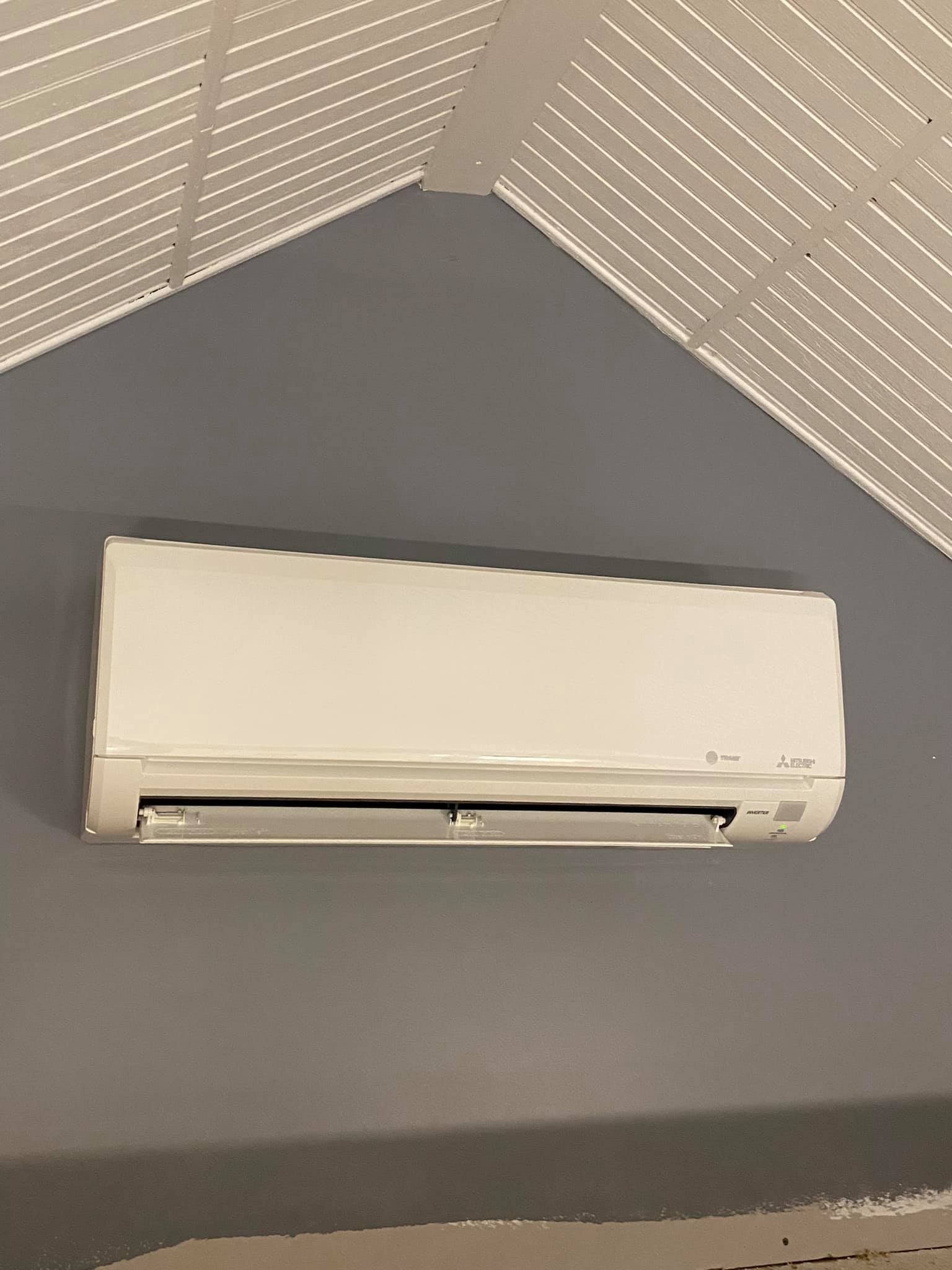 The Benefits of Adding a Ductless Mini-Split System
Mini-split systems are extremely more efficient than traditional HVAC systems. When they are used to warm an area, they use 60% less energy than conventional units. The same holds true when ductless mini-split units are used for cooling. Research has shown these systems cool areas for 30% less energy. Mini-split units can also be customized to provide temperature control depending on the needs of the space. They are also innovative smart devices that can be controlled using remotes or smartphones. These ductless systems also allow users to use them for cost-saving temperature zoning, allowing property owners to only heat or cool occupied areas. Ductwork can be a source of dirt and filth, and if your HVAC system has particularly dirty ductwork, you may find you have allergy issues associated with using your traditional system. Ductwork cleaning can be pricey, depending on how often you need the service.
Additionally, when a heating or cooling system requires ductwork, energy loss is a concern. Ductwork can be vulnerable to tears and damage, which translates to energy loss. Installing a mini-split system is considerably less expensive than upgrading or replacing an HVAC unit. Because mini-split systems operate at a lower energy cost, they provide environmentally conscious buyers green heating and cooling options.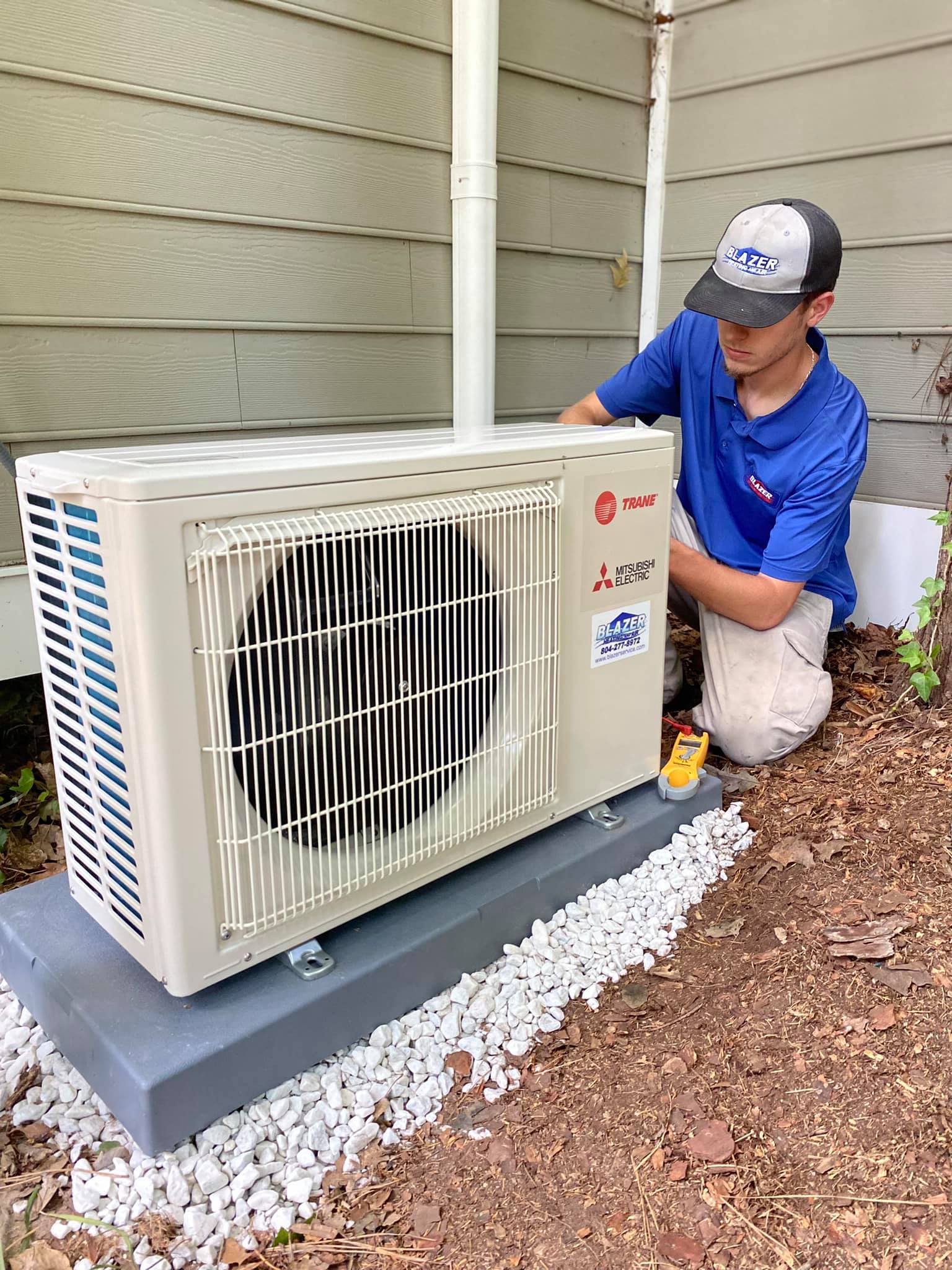 Reasons Why Ductless Mini-Splits are So Popular
With so many benefits, installing a ductless mini-split on your property could be an extremely cost-effective solution. Mini-split systems could be ideal for situations where upgrades and changes to an HVAC setup would be otherwise expensive or ineffective. Ductless mini-split systems are growing in popularity, and part of that growth is due to how convenient they are for many situations.
Here are a few scenarios where a mini-split is the ideal solution to meet unique heating and cooling needs:
Older Properties: It can be expensive to add a traditional HVAC system when you need to control the temperature in an older property. Older or historical properties can need costly ductwork additions and updated electrical requirements to make adding a traditional HVAC system feasible.
Additions & Renovations: Adding a gym, patio, or bonus room to your home can be a great investment into your house's equity, but the associated costs can be higher if you need to tie the new room's temperature control needs into an established HVAC system. Adding a mini-split system can be far less costly than replacing or establishing new ductwork lines to your existing HVAC system.
Outside Buildings & Garages: Some buildings are constructed without temperature control because they aren't insulated. Buildings like garages, hobby sheds, and outdoor workshops can become uncomfortable in extreme weather, which means heating and cooling solutions becomes necessary. Outfitting an outbuilding with HVAC components can be financially and structurally untenable. The space may be too small for bulky ductwork or vents. A mini-split system is an ideal solution to solve this problem.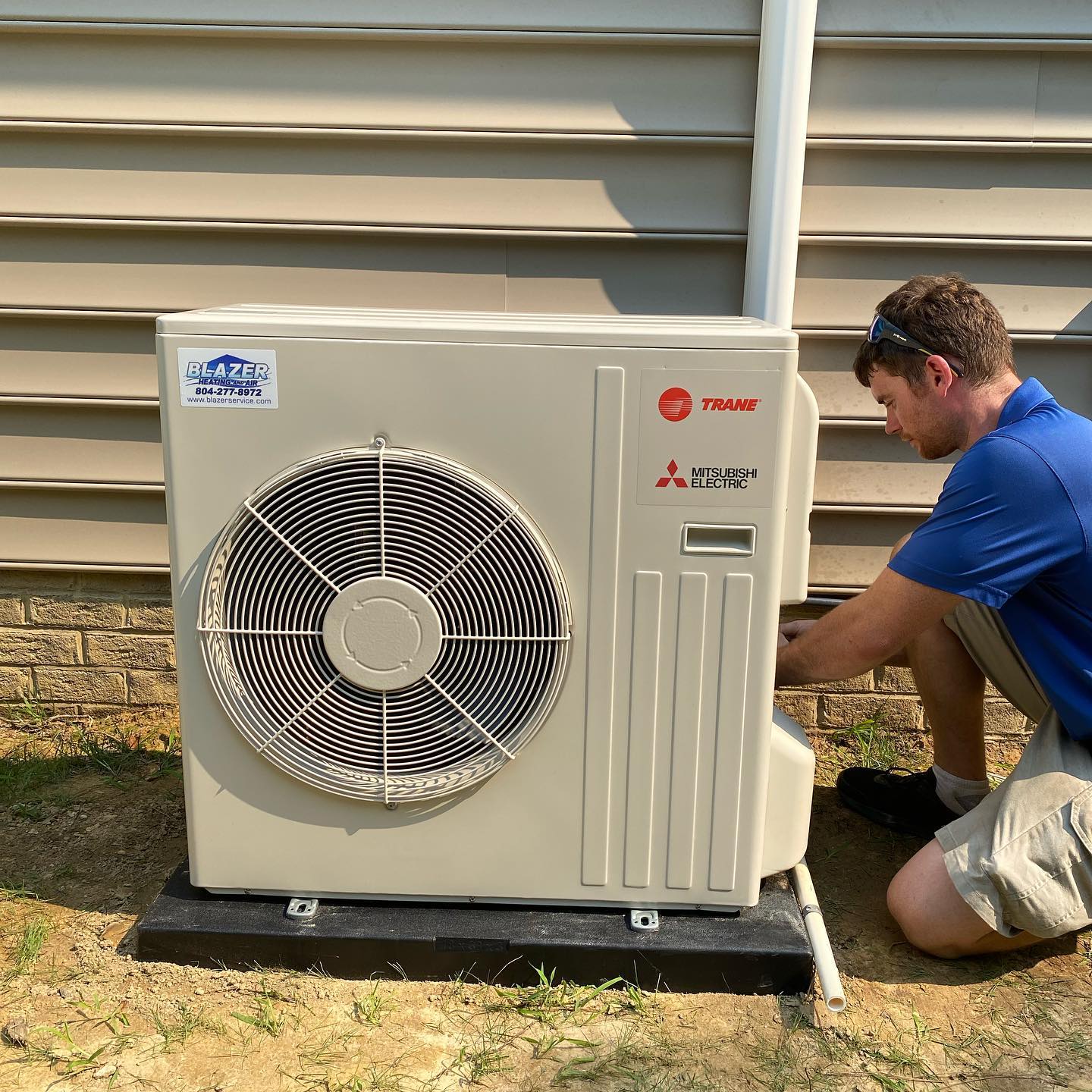 The conclusion is that it can be expensive to improve a traditional HVAC system, and when that's the case, having access to a flexible solution like a mini-split system can be a game-changer. The heating and cooling experts at Blazer Heating, Air, and Plumbing can help you make the right choice for your property's temperature control needs. Give our mini-split system specialists a call at (804) 277-2458 to schedule a consultation or use our convenient online contact form to request more information right now!