It might surprise you to learn that of the top 20 Allergy Capitals™ for 2021, Richmond, Virginia ranks #2 – but for those who suffer from pollen allergies, perhaps not so much. Pollen is a microscopic particle found in flowering plants, trees, grasses, and weeds. You may recognize it as that yellow powdery buildup coating your cat during the spring, or for hay fever sufferers, you'll notice it when you get the sniffles, sneezing, and watering eyes that are signs of pollen allergies.
With just a few weeks until spring, Central Virginia is already experiencing higher-than-usual pollen counts, creating what allergists call "the perfect storm" for people with allergies. Since 1985, regional pollen counts have continually escalated, and 2021 is no different. In fact, this year, allergists expect a longer, high pollen count season than the Richmond population is used to experiencing. So, what can you do to keep the pollen out of your home?
How to Protect Your Home from Pollen
As pollen season lurks around the corner, it's time to learn how you can prime your HVAC system to limit your exposure to the pesky allergen. Unfortunately, pollen spores are one the most difficult allergens to avoid, even indoors, because the particles are very small. Many are unaware these pollen spores can even be found in their HVAC system. But how? It's simple: Your HVAC system moves the indoor air throughout your home, so when allergens get into this heating, cooling, and ventilation system, they spread around. That's why you may continue to experience allergies even while you remain indoors.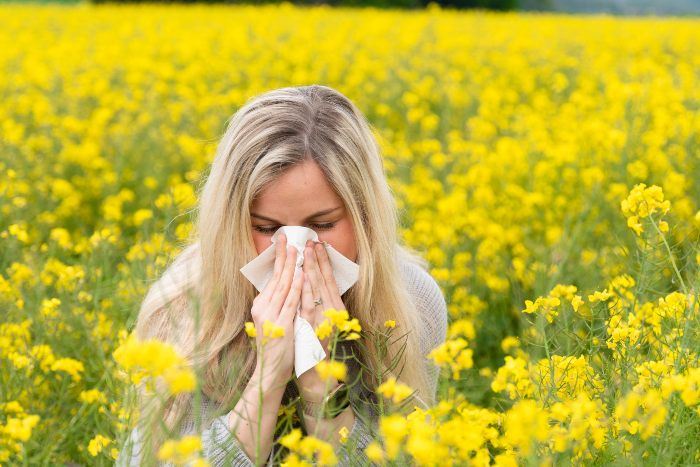 ​
You can do the following things to reduce pollen and allergens from infiltrating your home by:
Installing HVAC allergy filters
Cleaning your ventilation system to rid it of pollen buildup
Turning on your air conditioner and keep windows and doors closed
Changing your HVAC filters often
Calling your HVAC provider for routine inspections and AC maintenance
Call an HVAC Expert for Help
Suffering from allergy symptoms even though you're at home? Call us at Blazer Heating, Air, and Plumbing to speak to a friendly HVAC service provider. We can help reduce pollen from invading your space.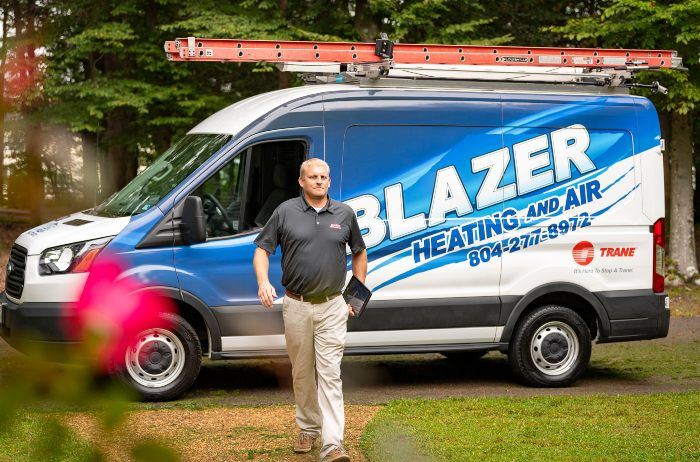 Do you have concerns about seasonal allergies? It's possible an HVAC expert can help lessen the pollen invasion in your home. Contact us today at Blazer Heating, Air, and Plumbing by calling (804) 277-2458 to schedule an appointment.