Make It Through the Holiday Season With Blazer Heating, Air, and Plumbing!
Indoor air quality is never more important than it is in the Holiday Season. Make your home a safe haven away from allergens with Blazer Heating, Air, and Plumbing. We are proud to offer Holiday specials so everyone can improve the air they breathe and keep pollen and other pollutants out of the house. From filters to purifiers, we've got you covered. Schedule a service appointment today by calling Blazer Heating, Air, and Plumbing at (804) 277-2458 and taking advantage of our sales before they run out.
All the following products will be 20% off through the end of the Holiday Season!
REME HALO® Zero -
Air Purifier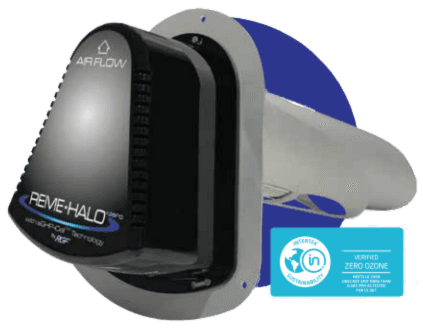 The REME HALO® Zero Air Purification System by RFG is a device that purifies the air in an entire building or home. It uses advanced technology to actively clean and disinfect the air by targeting and neutralizing airborne pollutants, such as viruses, bacteria, mold, and odors. The system can be installed into the HVAC system, allowing it to purify the air as it circulates throughout the building or home. Its powerful purification capabilities make it an effective solution for improving indoor air quality, promoting health, and reducing the risk of airborne illnesses.
Aprilaire 800 - Steam Humidifier
Aprilaire Model 800 steam humidifiers use electrode technology and are simple to install, operate, and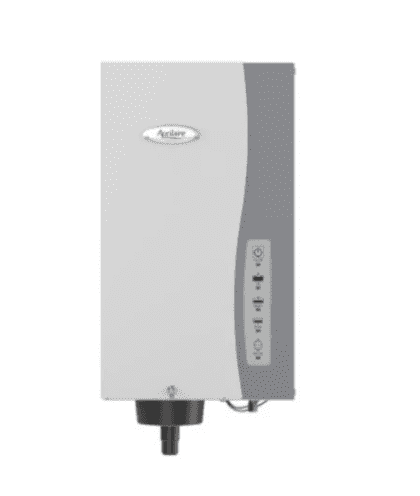 maintain. With electrode technology, electrical current flows between submerged electrodes, resistance of the water to the electric current heats the water. The submerged electrodes are found in a replaceable canister. At the end of a humidifier season, the canister – including the electrodes, is replaced. No cleaning, no scrubbing, simply replace the canister and you're ready for the next humidifier season. Electrode technology requires impurities in the water to promote the transfer of electricity. For this reason, water filtration is not required with electrode technology, minimizing the complexity of the installation and ongoing operating costs.
Aprilaire Air Filtration Systems
Aprilaire provides some of the strongest air filters on the market, trapping more allergens than you may have thought possible. All the air filters we use have high MERV ratings.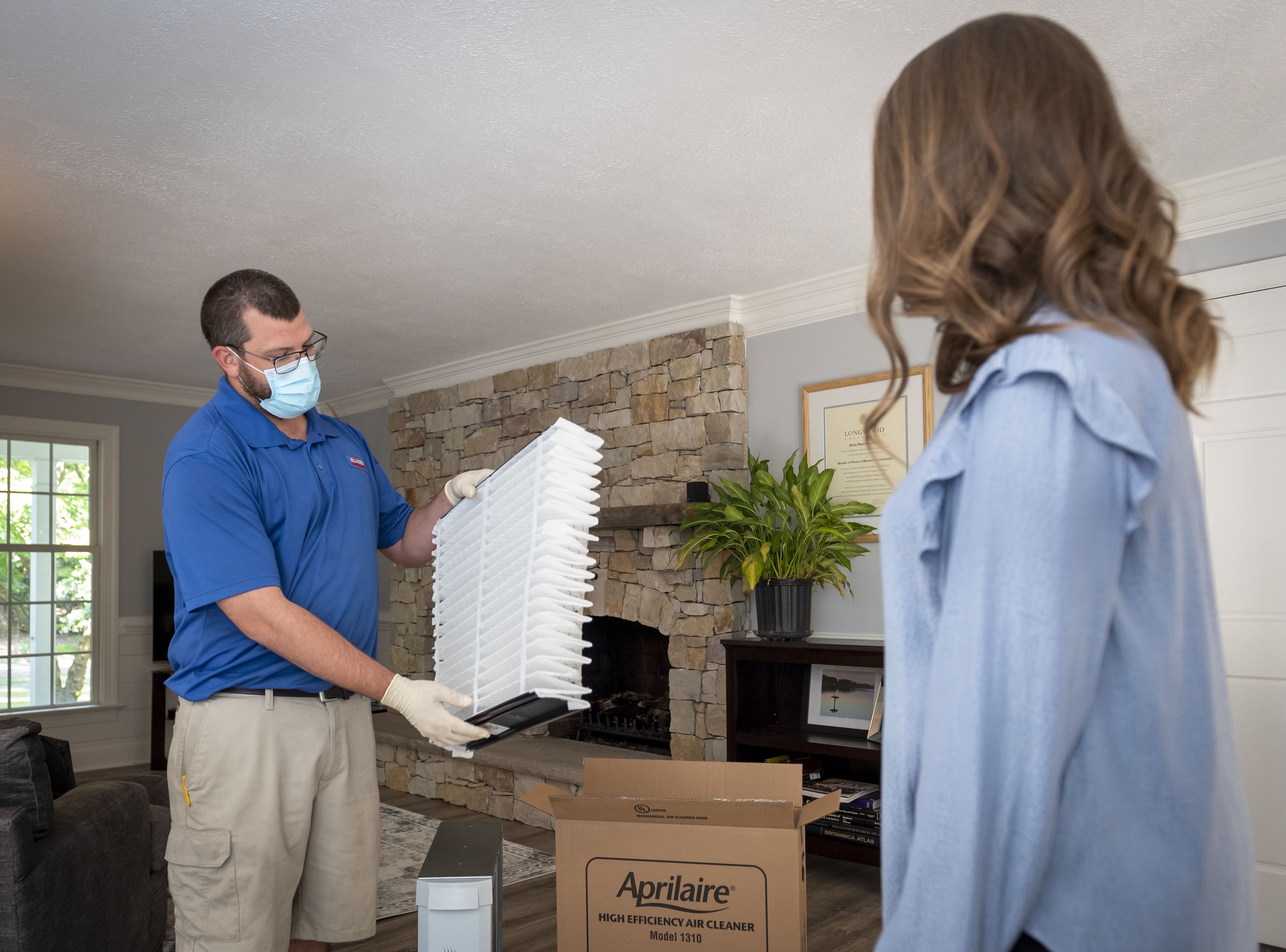 Aprilaire Air Purifier - Model 1210 & 1310
Where do you put these top-of-the-line, MERV-rated air filters? We're glad you asked. During our fall sale, you can also get 20% off the Aprilaire 1310 Whole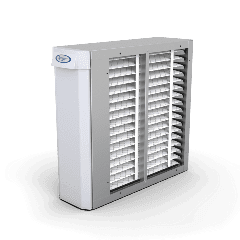 Home Air Purifier. Adding this small steel cabinet to your HVAC system will keep your air as clean as can be, and the purifier is equipped with a 310 Clean Air Filter that will remove 9 times as many allergens and pollutants than your standard 1" filters.
Whether you need to change your air filter – which you should do every year – or install a new system to keep your home safe from allergens, Blazer Heating, Air, and Plumbing has the products you need to feel better.
We install, repair, and maintain the systems that keep your home free of allergens, and there's never been a better time to install a new system!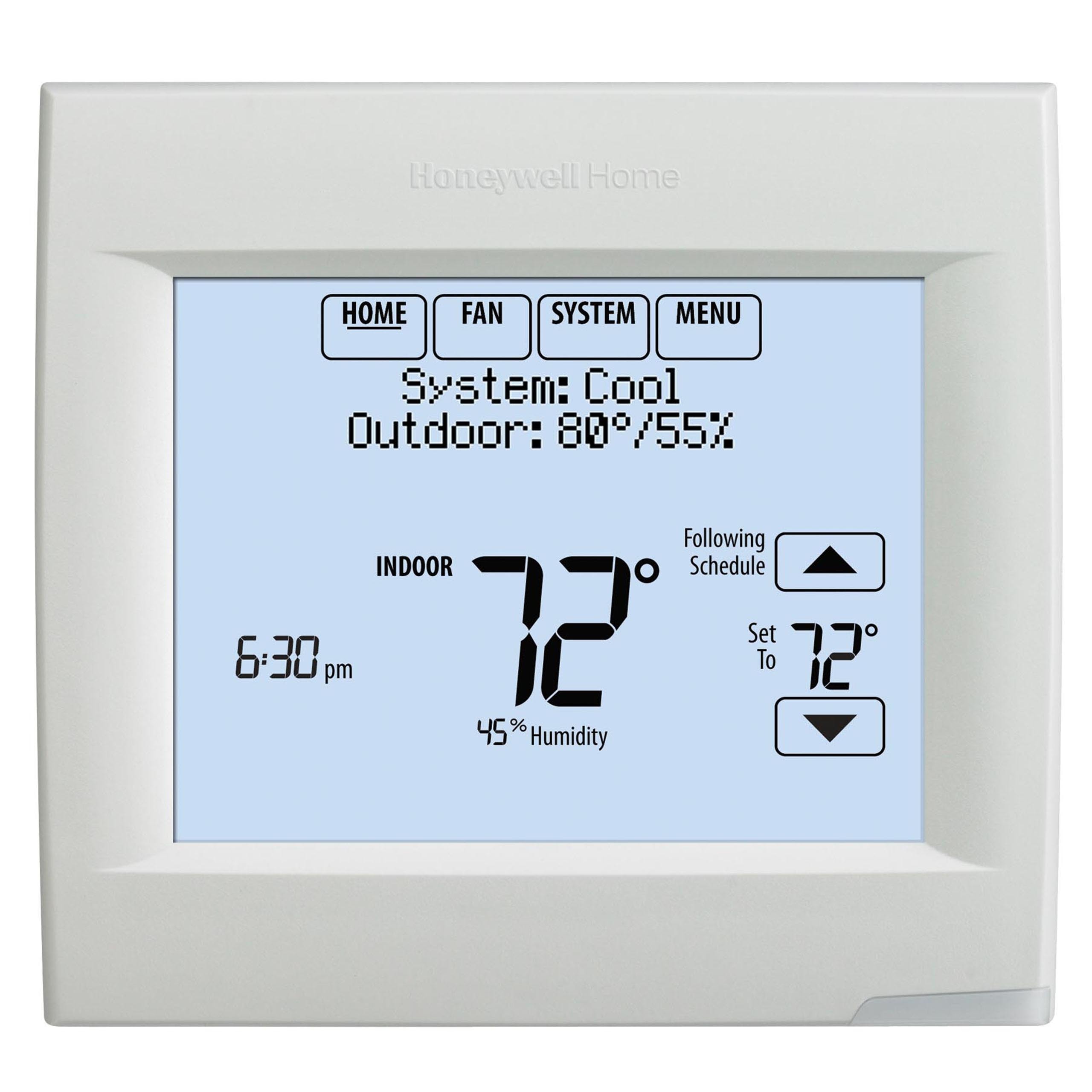 Schedule your service today and kiss puffy eyes and runny noses goodbye.
VISIONPRO™ 8000 WIFI Programable Thermostat​
The VisionPRO® 8000 WiFi Programmable Thermostat brings simplicity when controlling your home comfort. You can schedule a the temperature of your home every day through your schedule for every day of the week or control the temperature remotely anytime from the Total Connect Comfort app. You can also see the humidity in your home at all hours of the day!
Trane XL824 Wi-Fi Smart Thermostat (with Z-Wave Bridge)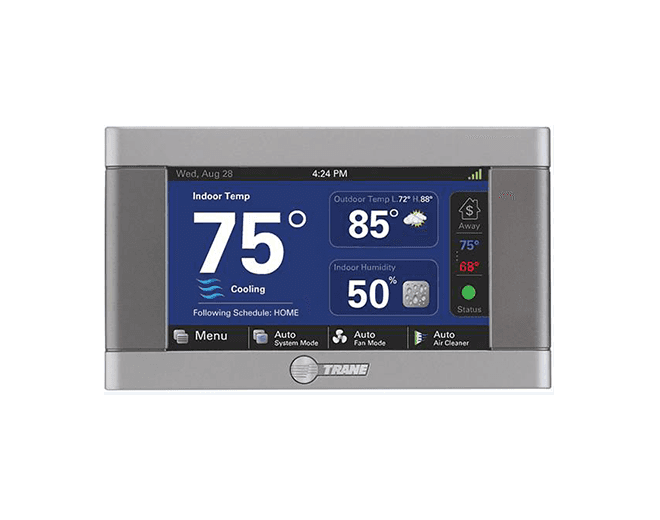 Take control of your home's heating, cooling and energy usage with the Trane XL824 or XL850 Thermostat. The intuitive interface and powerful features incorporated into the compact design of the color touch-screen control represent the latest in climate control technology from the industry's leader in residential HVAC systems. And best of all, you can monitor and control your home's climate from anywhere when connected with Nexia.
Aprilaire Dehumidifier - Model 1850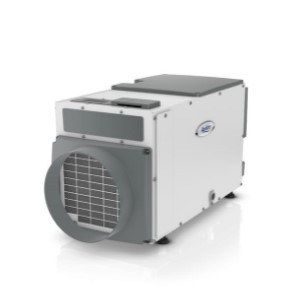 The Aprilaire 1850 Dehumidifier is ideal for dehumidifying your whole home removing up to 95 pints (11.9 gallons) of water per day. For your convenience, it can be ducted to your HVAC system, and the control panel can be mounted on the top or side of the unit so it is easy to access in any location. The dehumidifier has a simple to use interactive display making set-up and use a breeze. The Aprilaire 1850 is low maintenance with no messy trays to empty, and simple once a year filter cleaning or replacement.
Aprilaire Dehumidifier - Model 1830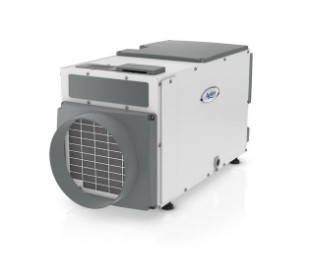 The Aprilaire Model 1830 Dehumidifier is designed for smaller homes, townhomes, condominiums and crawlspace applications. This Dehumidifier is ideal for dehumidifying your basement or sealed crawl space removing up to 9 gallons (70 pints) of water per day.
Call us at (804) 277-2458 or contact us online to schedule your service today and kiss puffy eyes and runny noses goodbye.
Don't Take Our Word For It...
Our Customers Love Us!
They're extremely friendly. Not Just knowledgeable, but just so personable.

- Gina & Tim
Ready to Get Started?
Contact our team and find out how we can keep your home working efficiently and effectively!
Blazer Blogs
Read Our Tips, Tricks, & Hints to Keep Your Systems In Order